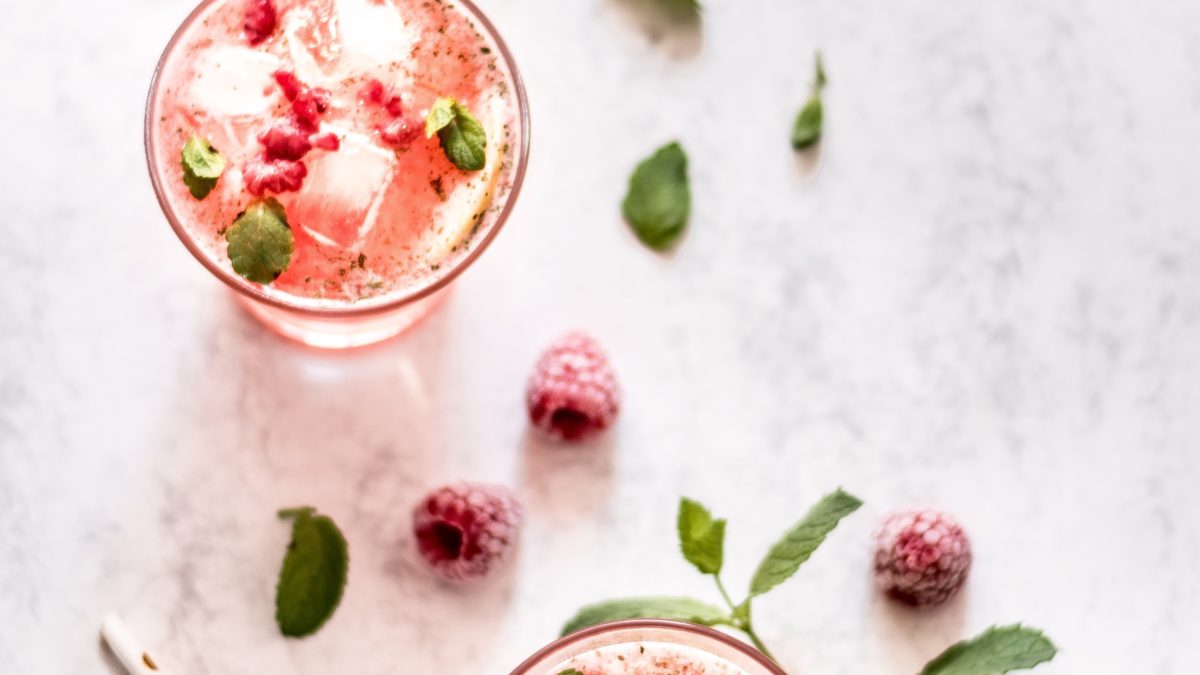 3 TYPES OF HOMEMADE LEMONADE
Габриела Христова, 3 years ago
0
4 min

read
2125
I love summer so much. It is so colorful and fresh. I am excited while I am writing this article because except the delicious and refreshing recipes I am going to give you I will also tell you where I've tried them.
Last weekend I was at a guest house in a small village near the town of Gabrovo. We arranged a Hen party for a friend. The house had a wonderful garden but despite the woods around it was very hot during the whole day.
Of course it was a surprise party and the bride didn't know to the last moment where it is going to take place. We had prepared different games and a photo album with every one of us. She had to win this album by sharing a story with each girl. She reminded herself nice moments and we laughed a lot. Some of the girls came in the afternoon after a short mountain hike. The rest of us did our best to decorate the yard and to prepare refreshing beverages for all to fight the heat.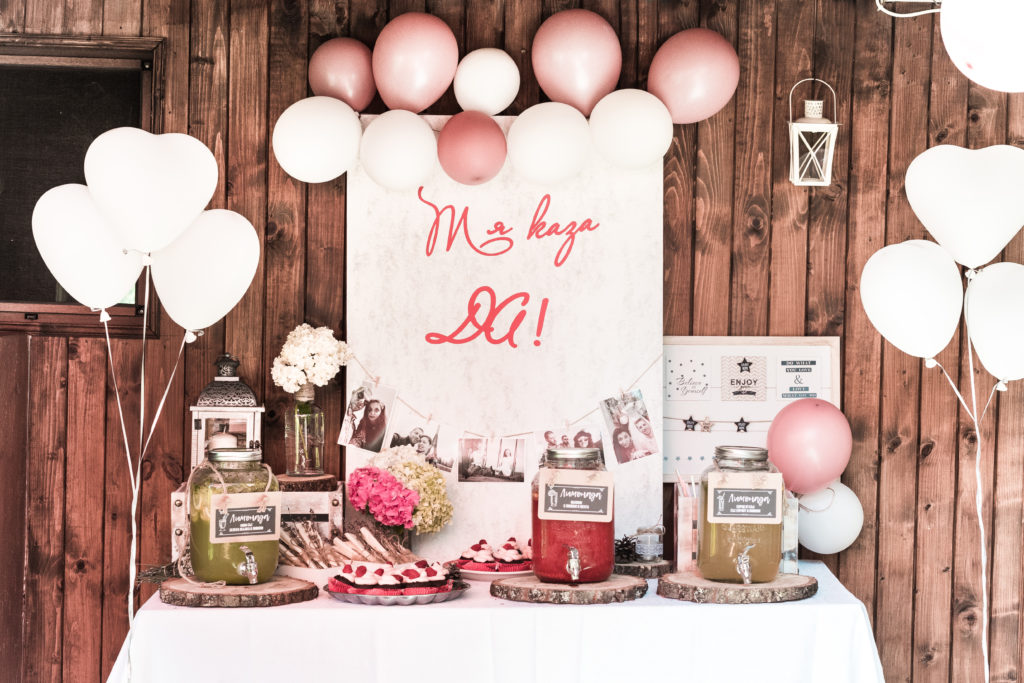 At the "sweet table", if I may call it like that, there were the lemonades and the chocolate muffins. The occasion was special enough to make a frosting for the muffins.
INGREDIENTS FOR MUFFIN BUTTERCREAM FROSTING
200 g soft butter
300 g powdered sugar
3 tablespoons strawberry or raspberry puree
3 tablespoons dairy milk
INSTRUCTIONS FOR BUTTERCREAM FROSTING
Beat the butter with a mixer
Add the strawberry/raspberry puree and continue mixing. You have to strain the puree in order not to have seeds in the cream. It becomes pleasantly pink and aromatic.
Add the powdered sugar spoon by spoon and mix after each one.
Put the cream in a piping bag and decorate the muffins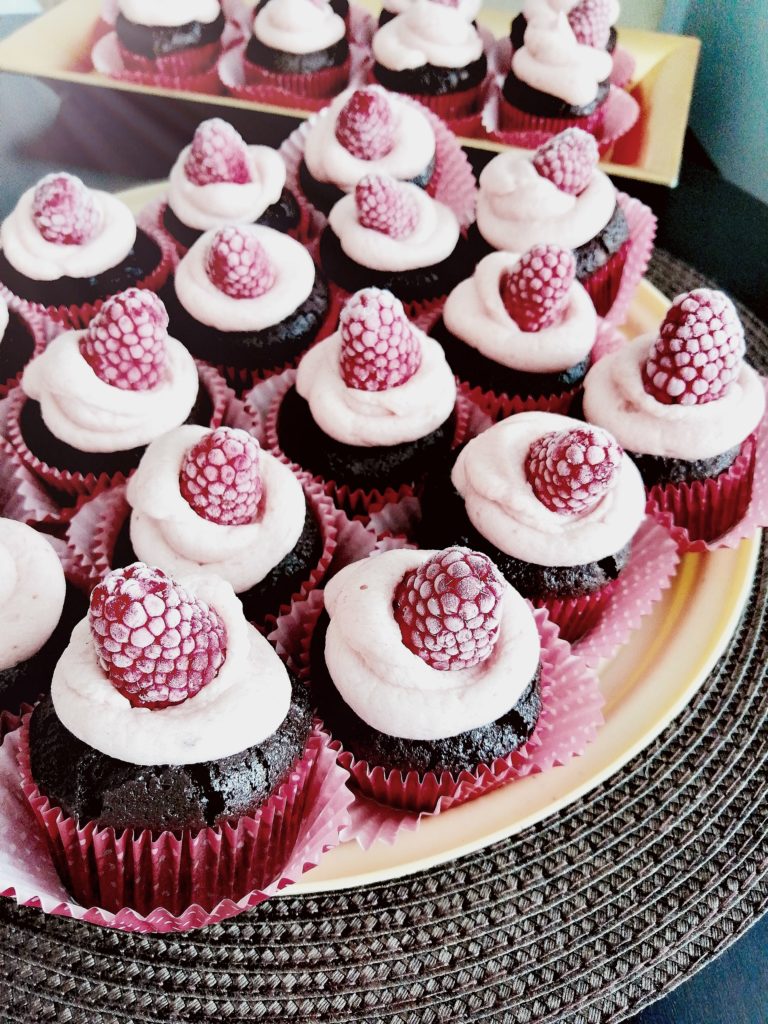 3 TYPES OF HOMEMADE LEMONADE
We wanted everything to be very colorful and full of good spirits so we decided to make homemade lemonade, three types to be precise, in three different colors.
We made green – with kiwifruit and green apple, red – with raspberries and lemons, and yellow – with elderberry and lemons.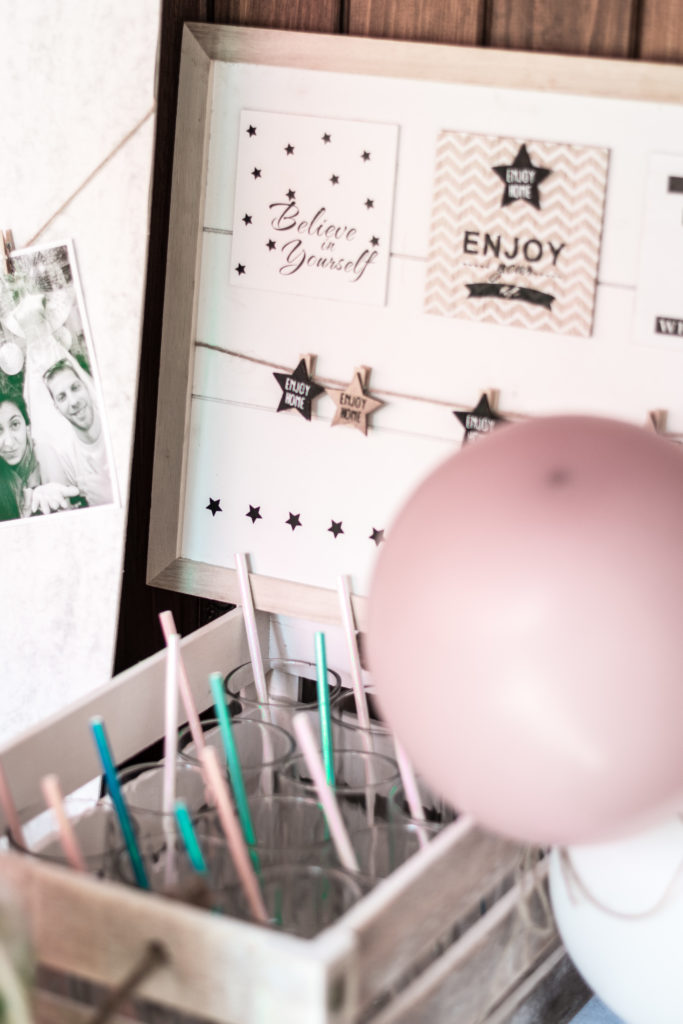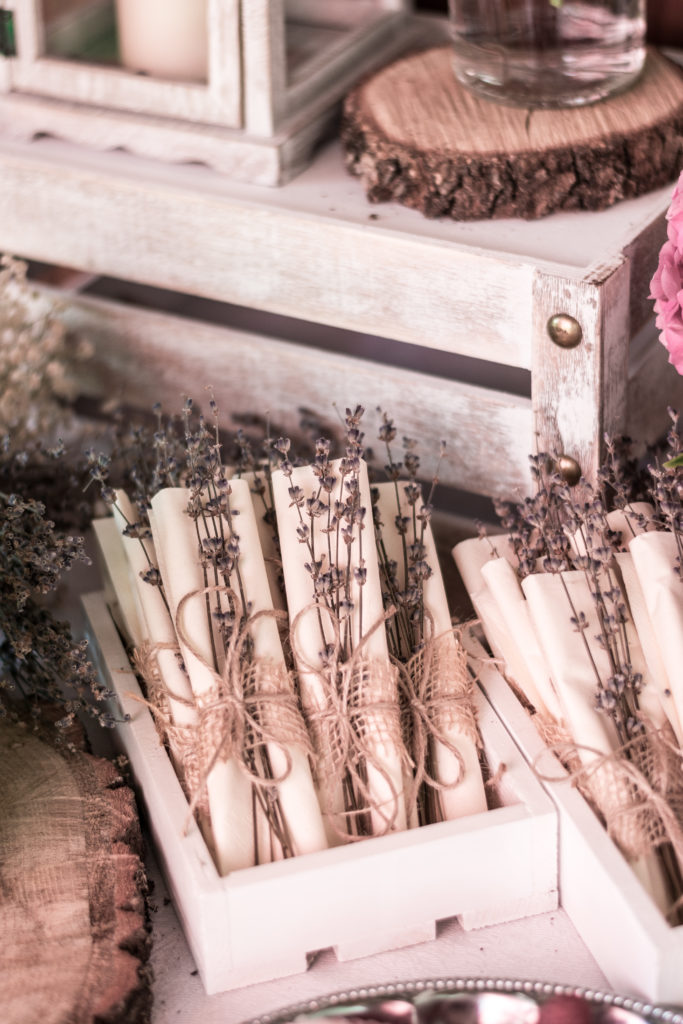 HOMEMADE LEMONADE WITH GREEN APPLE AND KIWIFRUIT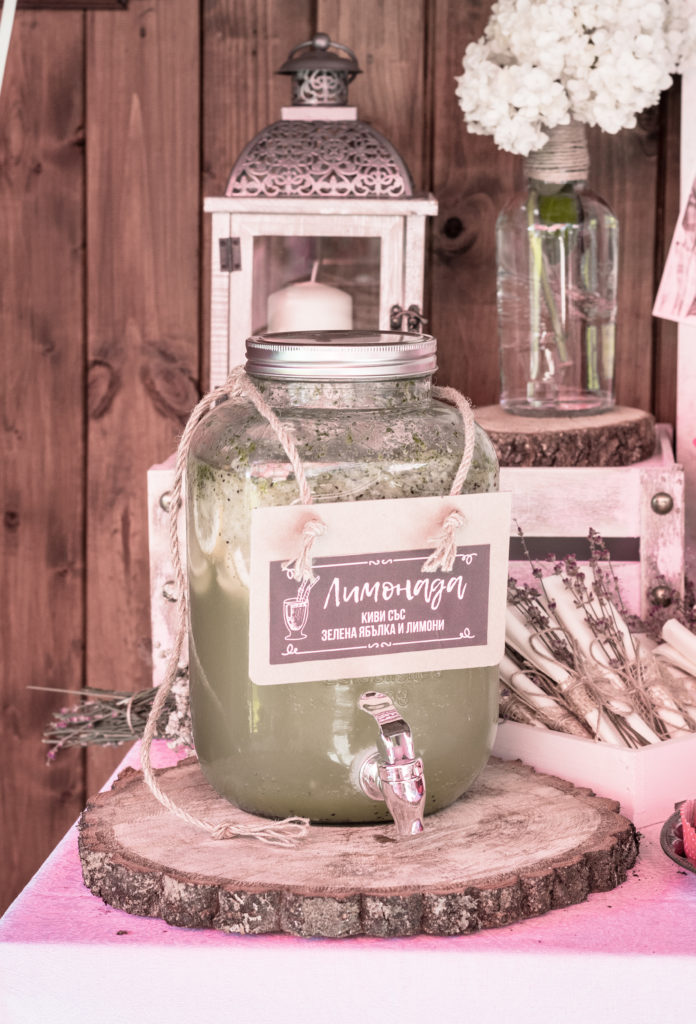 INGREDIENTS
Juice of two lemons
4 tablespoons of honey
2 kiwifruits
Apple juice
A handful of peppermint
1.5 l soda water or mineral water
I am not precise in proportions because we did everything approximately but I always put 4 tablespoons of honey and a handful of peppermint in the juice of two lemons.
Add the two chopped kiwifruits and 200 ml apple juice.
The easiest way is to put all the ingredients in a full-size blender but we didn't have one in the house so we used an immersion blender. Pour your mixture in a lemonade jar and add water and ice. In our lemonade jar we also added sliced lemon and green apple.
HOMEMADE LEMONADE WITH RASPBERRIES, LEMON AND PEPPERMINT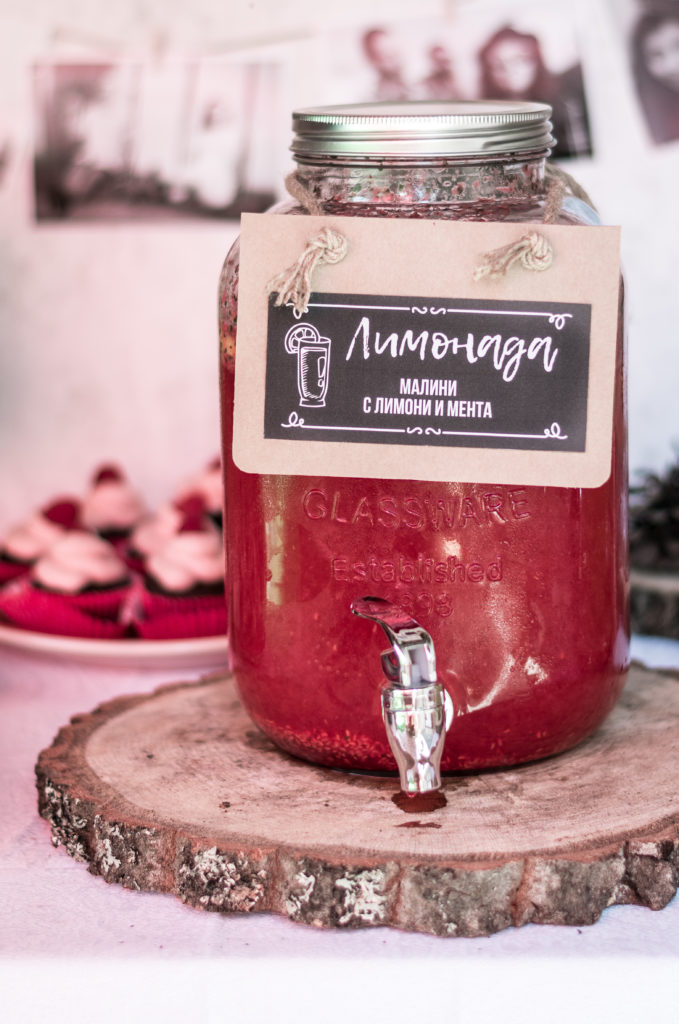 INGREDIENTS
Juice of two lemons
4 tablespoons of honey
200 g raspberries
A handful of peppermint
1.5 l soda water or mineral water
Again you put the lemon juice, honey, raspberries and peppermint in the blender and pulse it. Pour the mixture in a lemonade jar and add soda water or mineral water and ice. Your lemonade is ready!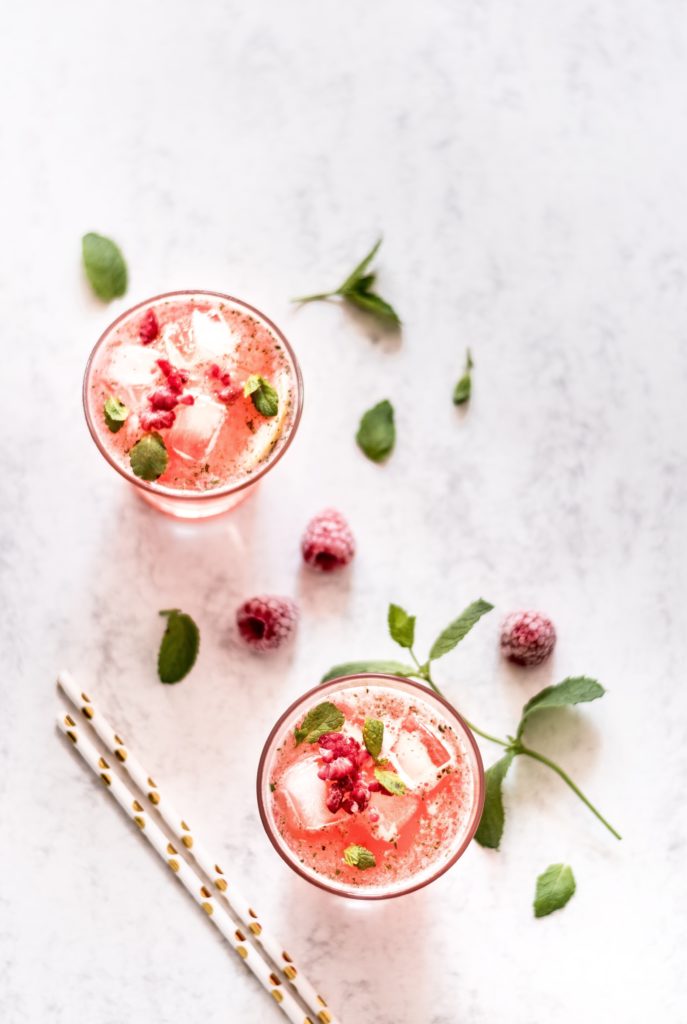 HOMEMADE LEMONADE WITH ELDERBERRY SYRUP AND LEMONS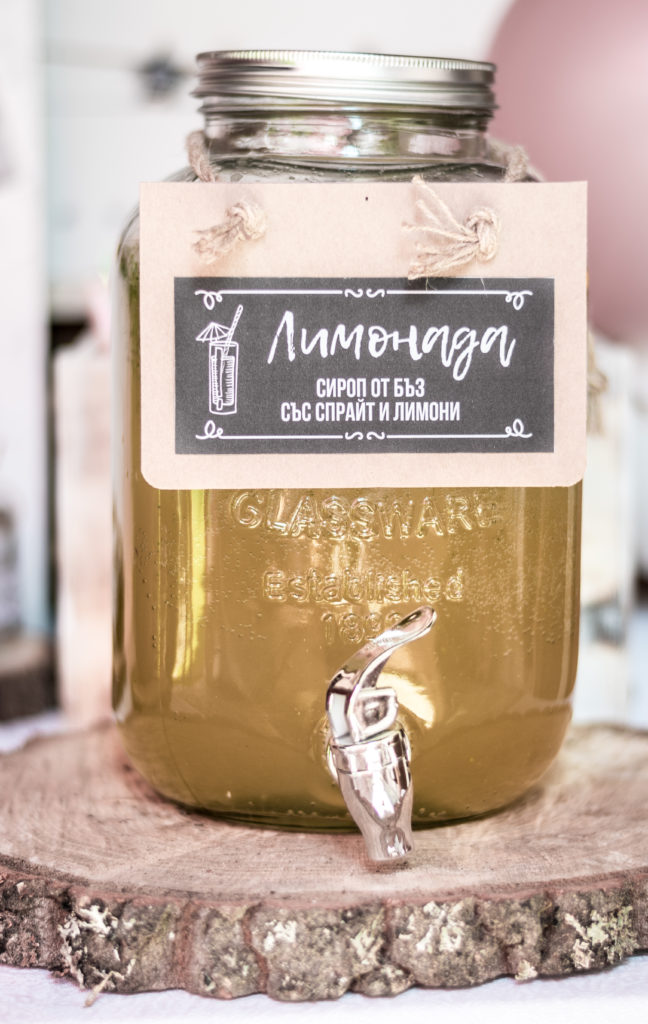 INGREDIENTS
Juice of two lemons
2 tablespoons of honey
200 ml elderberry syrup
A handful of peppermint
1.5 l Sprite
Blend the lemon juice, honey, elderberry syrup and peppermint. Pour in a lemonade jar and add Sprite and ice. You have less honey here because the elderberry syrup and the Sprite are sweet.
If the lemonade tastes too sour or too sweet you can add more honey or lemon.
Except for lemonades and muffins the other girls had prepared cookies with funny signs. Having all this combined with the greenery around and the torrid sun the Hen party turned out joyful and unforgettable.
After participating in this party's preparation I would give you an advice. Don't waste all your efforts on clothing and hen party sashes. Emphasize on emotions! Be joyful and unite so that the bride-to-be immerses in good spirits. We waited for the golden hour, of course, to take photos full of freshness and good mood.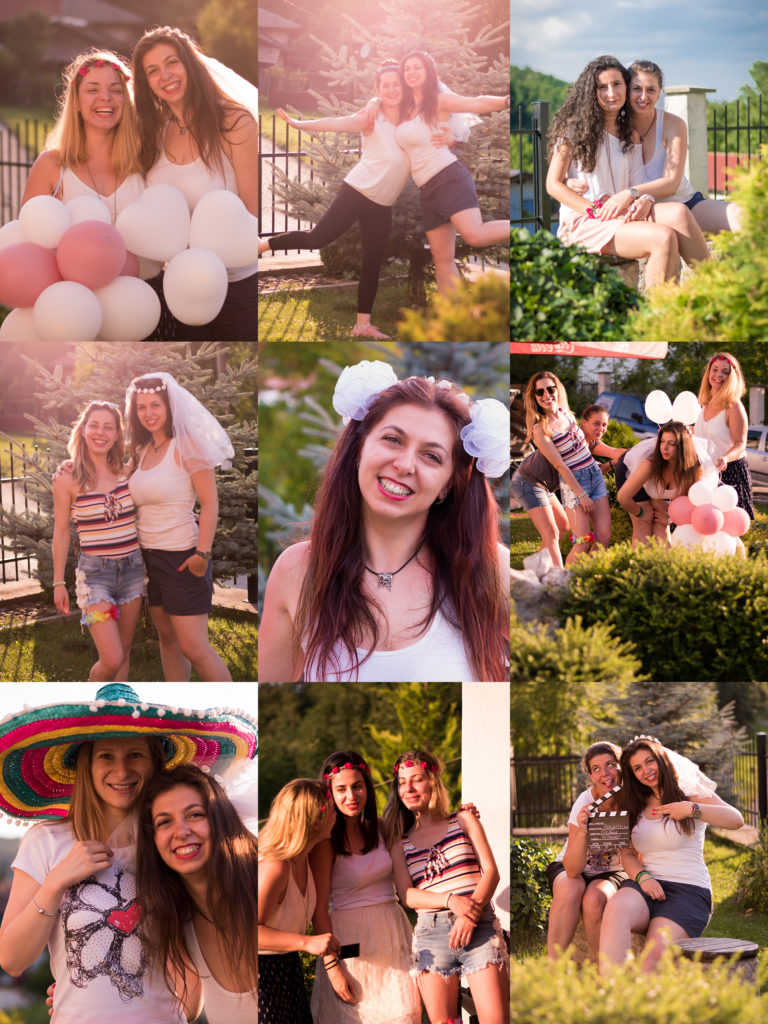 Don't forget to tag me in Instagram. I am eager to see your photos.
Related posts
За автора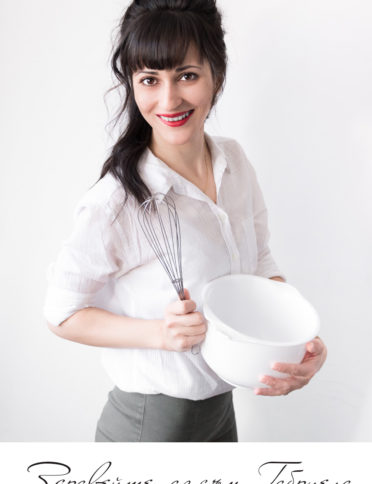 Добре дошли в моето място за кулинарна фотография и рецепти. Радвам се, че сте тук и се надявам да ви бъде интересно!
Габриела Христова - Автор на блога
Learn more