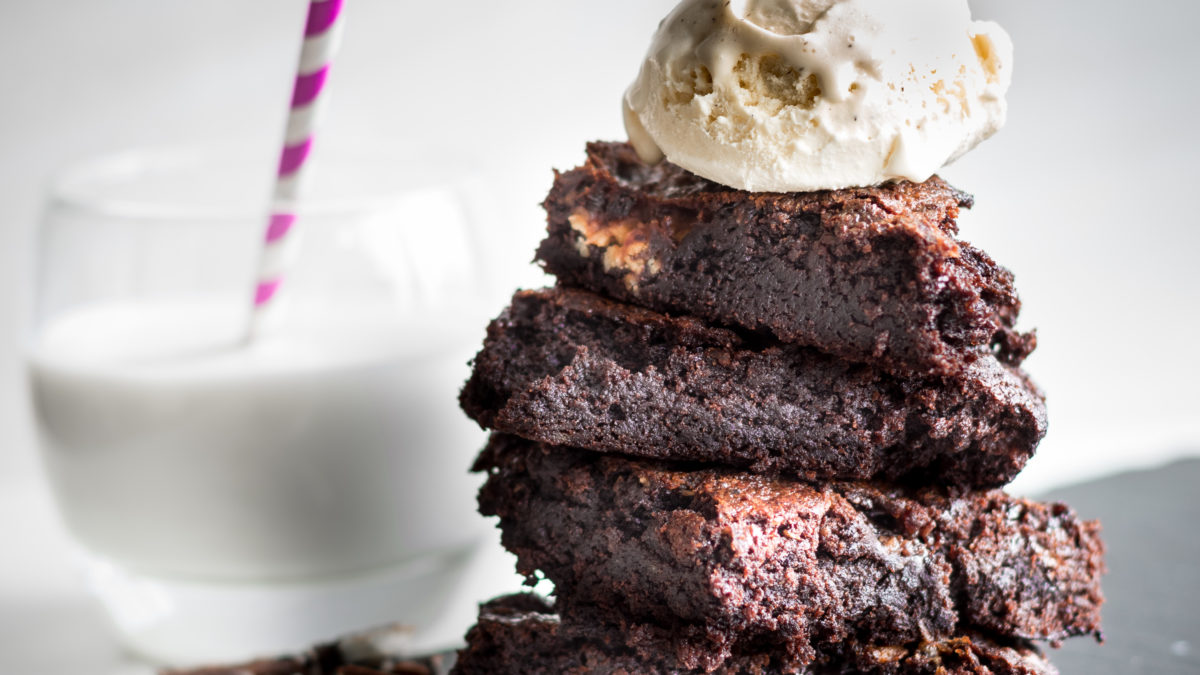 BANANA BROWNIE
Габриела Христова, 3 years ago
0
2 min

read
2954
A dessert so moist, sticky and with intense taste… of course it is banana brownie
Brownies are one of my favourite desserts. The difference between a real brownie and a banana brownie is that in banana brownies there are no chocolate and eggs. Don't stop reading because despite the absence of chocolate this brownie has an amazing taste. I am a chocoholic, let's say, and I couldn't get over the lack of chocolate so I poured it on top of the pieces before serving. I can assure you that even without chocolate you will enjoy wonderful cocoa taste. Let's not waste time in words and stories of how the brownie appeared and who made it first. That doesn't matter. The important things here are only the taste and the pleasure you are going to experience in every bite. Here are the ingredients:
INGREDIENTS FOR BANANA BROWNIE
Two bananas
200 g sugar
130 g melted butter
1 teaspoon vanilla extract
100 g all purpose flour
40 g unsweetened cocoa
A pinch of salt
INSTRUCTIONS
Turn the oven at 180°C
Mash the bananas with a fork
Add the sugar, the melted butter, the vanilla extract and stir until smooth
Add the dry ingredients – flour, cocoa and salt
Use a 23×23 cm pan and line it with parchment paper
Pour the dough in it and smooth it
Brownies get ready for 23-25min or until the centre stays still when shaken
You must let the brownie cool before you cut it. I'm warning you it is going to be difficult to wait when you smell it.
This is a favourite recipe of mine because of the taste and the easy preparation. Don't forget to tag me in Instagram. I am eager to see your brownie's photos.
Try it. Have a nice Saturday!
Other banana recipes:
Related posts
За автора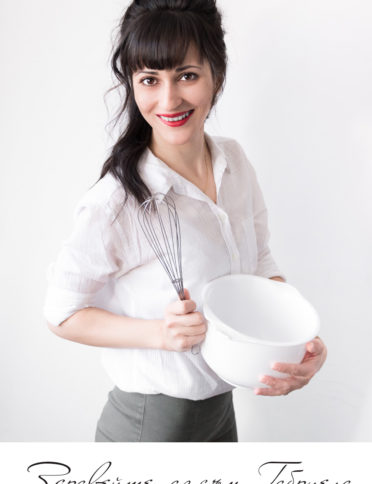 Добре дошли в моето място за кулинарна фотография и рецепти. Радвам се, че сте тук и се надявам да ви бъде интересно!
Габриела Христова - Автор на блога
Learn more