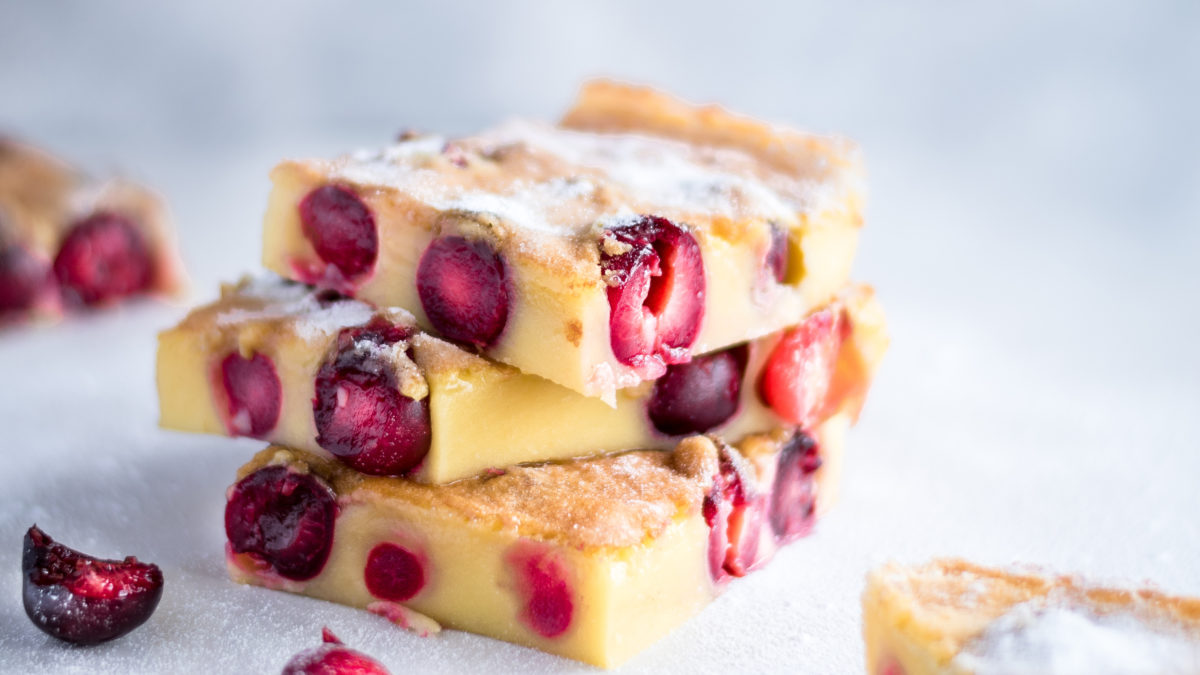 CLAFOUTIS WITH CHERRIES
Габриела Христова, 3 years ago
0
1 min

read
2212
I love them so much that I couldn't resist making a cake in their season. Their Highnesses in the main part – the Cherries! Clafoutis with cherries is a light and airy French dessert which would impress everybody with the way it looks.
The classic clafoutis is made with cherries or sour cherries. But if you want to escape the classic you may use other summer fruits like apricots, peaches, strawberries, raspberries and blueberries. The batter for this dessert is similar to the pancakes' batter and it has to be with the same consistency. Another thing you could experiment with is the shape. You may prepare it in a large baking tin and cut pieces like the ones in the photo or you may prepare it in small fireproof dishes.
INGREDIENTS FOR CLAFOUTIS WITH CHERRIES
400 g cherries
60g sugar
2 eggs
70 g all purpose flour
120 g dairy milk
50 g butter + some for the tin
Vanilla
Powdered sugar for dusting
INSTRUCTIONS
Smear the tin with butter
Spread the cherries at the bottom of the tin. You have to remove the pits before that. Use whatever you want. I use a metal straw. Try to keep their shape so that they look good on photos.
Beat the eggs and the sugar in a bowl until the sugar dissolves or until the batter becomes lighter in color.
Add the sifted flour, the milk, the melted butter and the vanilla.
Beat until smooth
Pour the mixture on the cherries
Bake in preheated oven with fan at 170° C for 30 min.
When the dessert is cool dust it with powdered sugar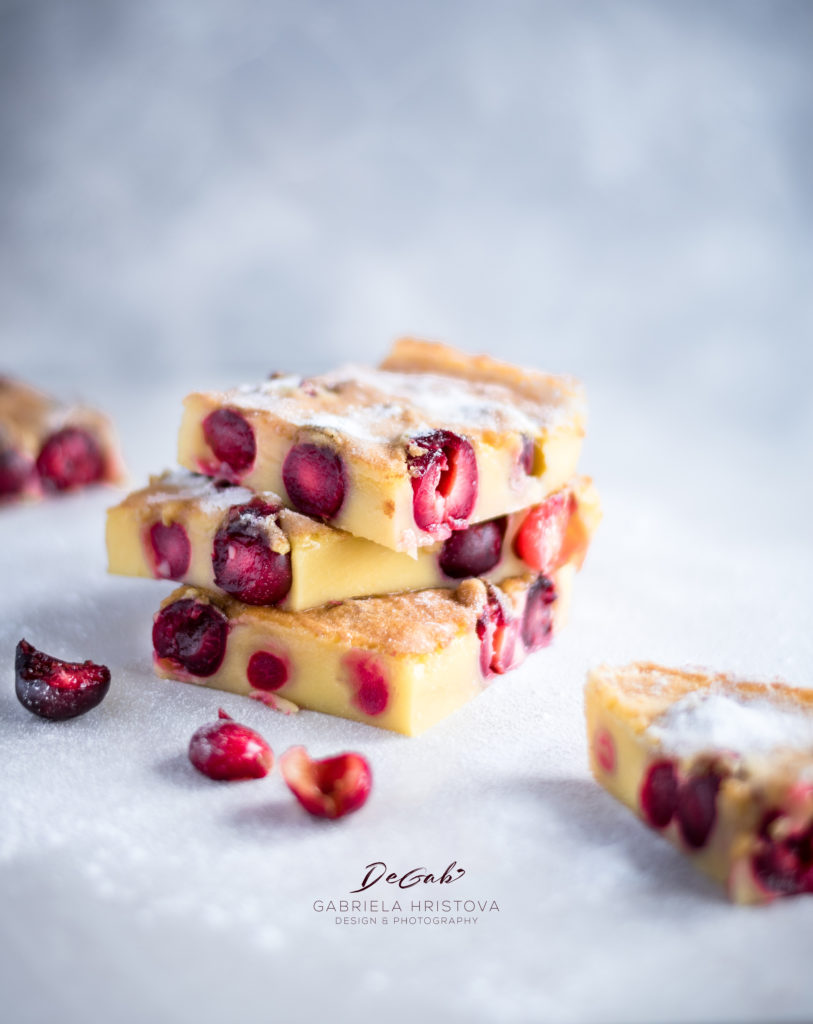 Other banana recipes:
Related posts
За автора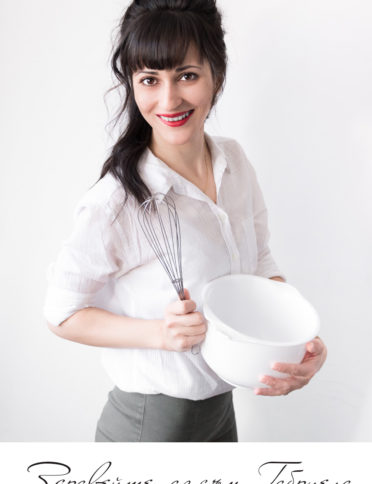 Добре дошли в моето място за кулинарна фотография и рецепти. Радвам се, че сте тук и се надявам да ви бъде интересно!
Габриела Христова - Автор на блога
Learn more