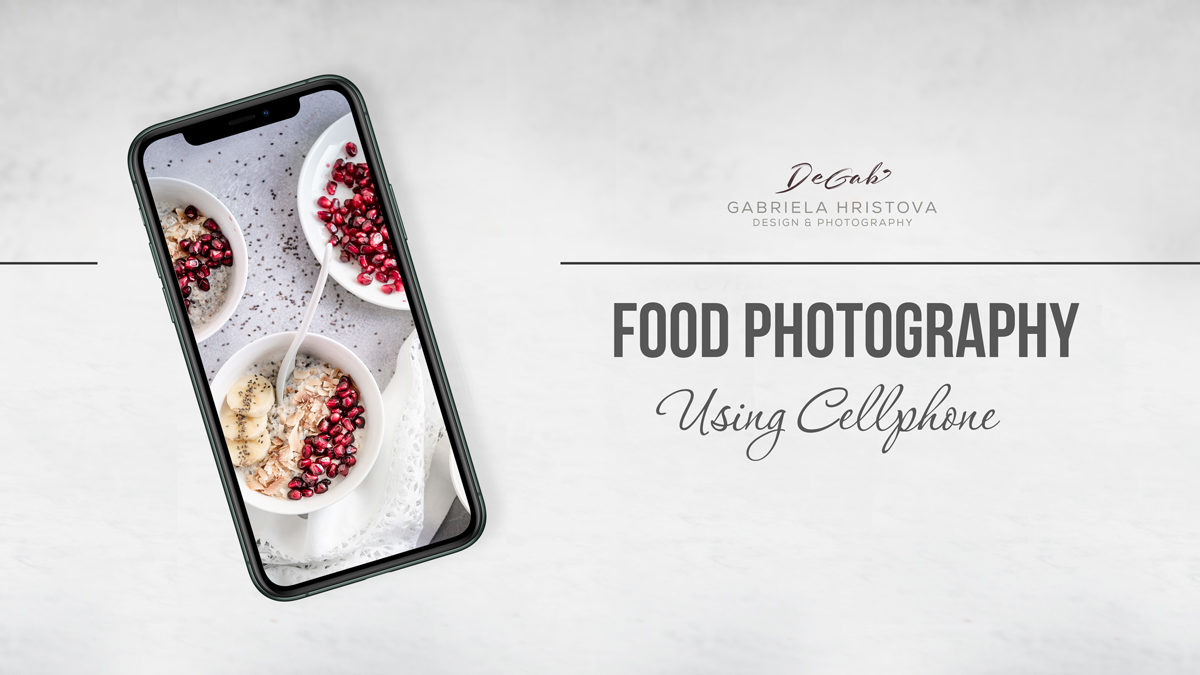 Food photos with a phone
Габриела Христова, 3 years ago
0
5 min

read
3344
We live in a time when everybody's almost constantly holding a phone. If they are not looking at photos they are probably taking one. I myself am taking photos with my phone all the time. I am photographing my child, my coffee, the autumn leaves, landscapes, kitten, pigeons, sunsets (rarely sunrises) and everything that catches my sight somehow. I am happy that I don't have to carry a camera which weights kilogram and a half to capture wonderful moments.
We can also make food photos with a phone of course. If you are fed up cooking delicious dishes which are time-taking and at the end of the day their photos not to look as good as the dishes are in reality, than this article is exactly for you.
Now I am going to give you some advice on how to take the photo and in my next article I will give you instructions for photo editing. I have always said that taking the photo is only half of the work. The other 50% are editing.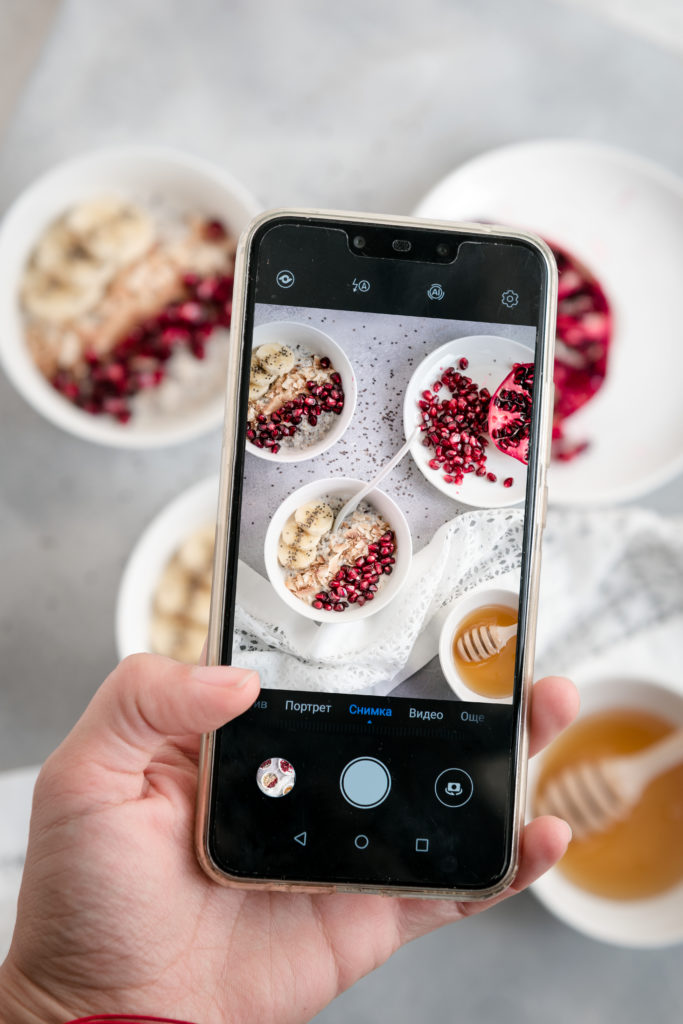 How to improve food photos with a phone?
Don't underestimate your phone's potential. With some simple rules to follow and a little editing you can have good cell phone photos and results you didn't expect.
I will give you a real life situation. Imagine that you are in your kitchen and it's very dark on the worktop (at least mine is dark) and you have LED lights under the cupboards. You have a dish ready to be photographed and, of course, you will turn on the LED lights. In our situation it is late afternoon and it is dark outside so your ceiling lights are also turned on. You grab your phone and take a picture. The phone is in "Auto" mode and it decides to turn on the flash. And then you get a photo that looks yellow and is most likely to have sharp shadows and very dark or very light sections. This is not photography, it is simple snapping.
If you want to get a good food photos with a phone you should find suitable light. Let's have the abovementioned situation at the same time of the day. To take a photo you need some light. Look around, turn off all the home lights and go in the other rooms. Did you see the window which the good light was coming through? Take your dish and put it next to the window. What I am trying to say is that you don't need to make the shots in the kitchen but wherever the light is good. Another very important rule is not to mix light types. If you are photographing in natural light turn off all the lamps.
In the following picture you may see that the window is on the right. For better results you may put a reflector on the left which will add some light there.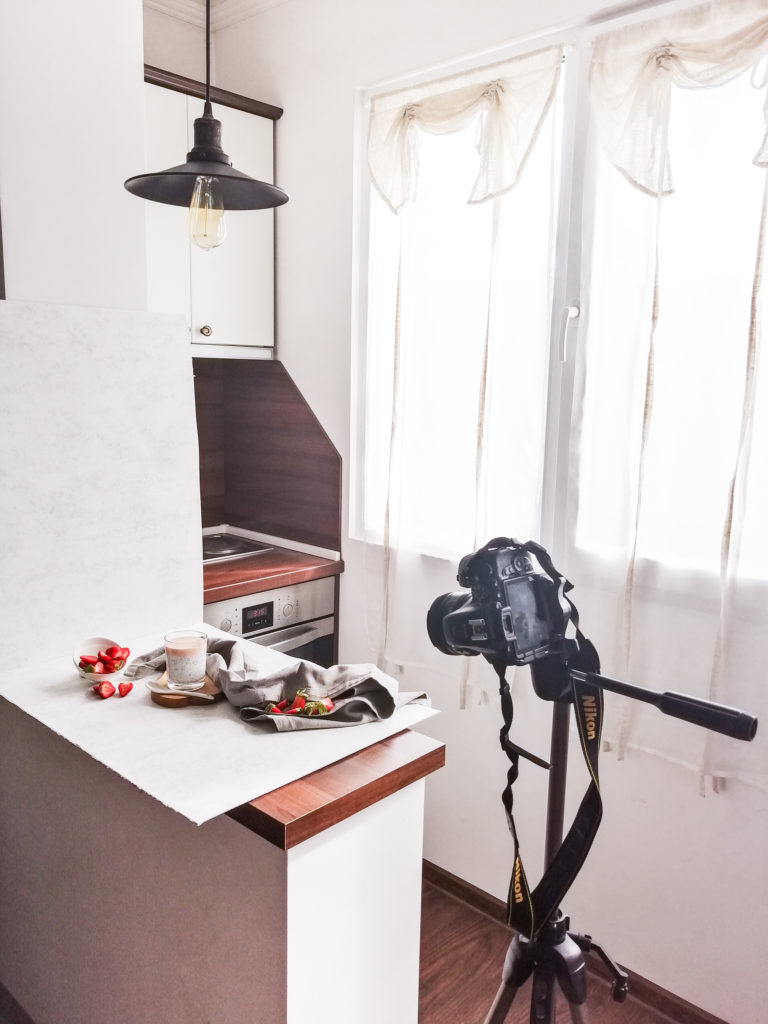 And here are the photos from this setting.
The first one is taken with the camera you saw and the second one with a phone. I think that the results are equally good.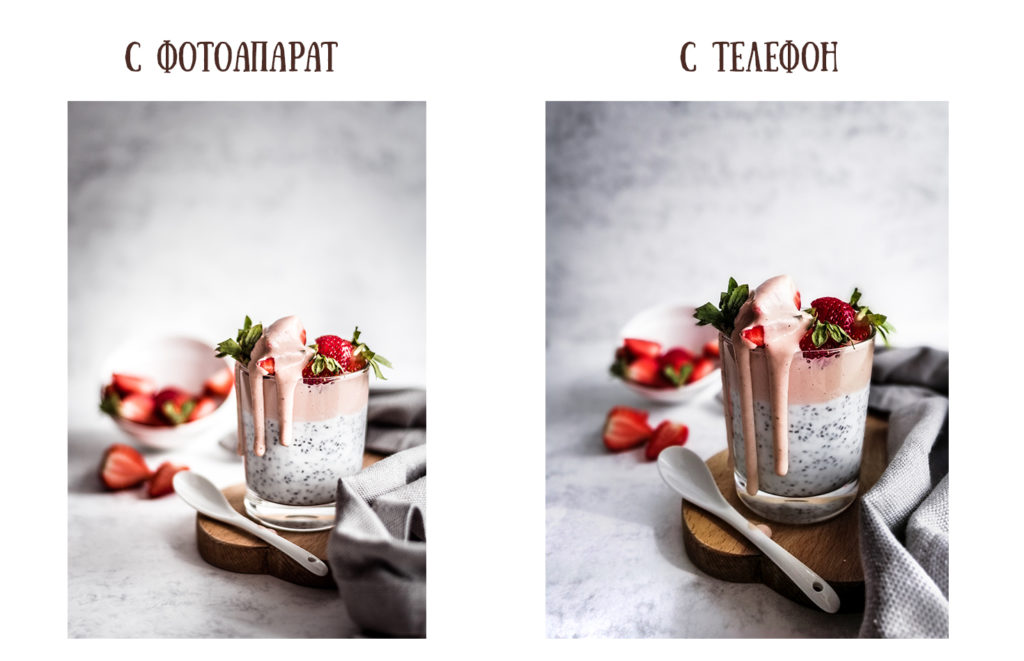 Composition for better food photos with a phone
The key to a good picture is the good composition. One of the rules for good composition is the Rule of Thirds or Golden Ratio. Name it as you wish just stick to it! You will find more information on composition of elements in food photography in this article.
Here I want to explain in short what this rule is about and how to apply it.
Take your phone and imagine that you divide the display in nine equal sections as you draw imaginary lines horizontally and vertically. The strongest points in the photo are where the lines are crossing. You should put the most important element exactly at one of those points. This is the element you want the people to see first.
In the picture below you will see two examples for the Rule of Thirds.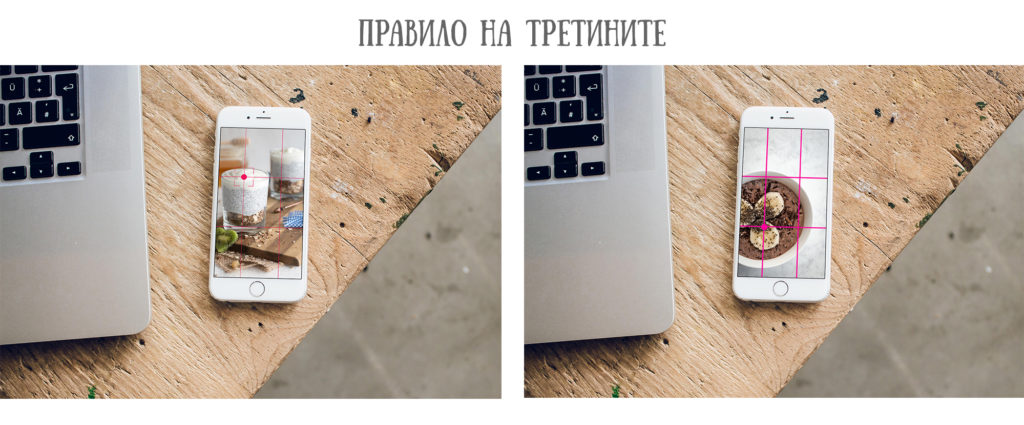 Trust your phone's camera
I've never recommended photographing in "Auto" mode. Cameras have a lot of functions which you can use to tell them what kind of photo you would want them to make. You can adjust the exposition and the blend depending on whether you want lighter, darker, warmer or colder colors.
The picture above is taken with HUAWEI Mate 20 Lite. This phone supports "Pro" photographing mode.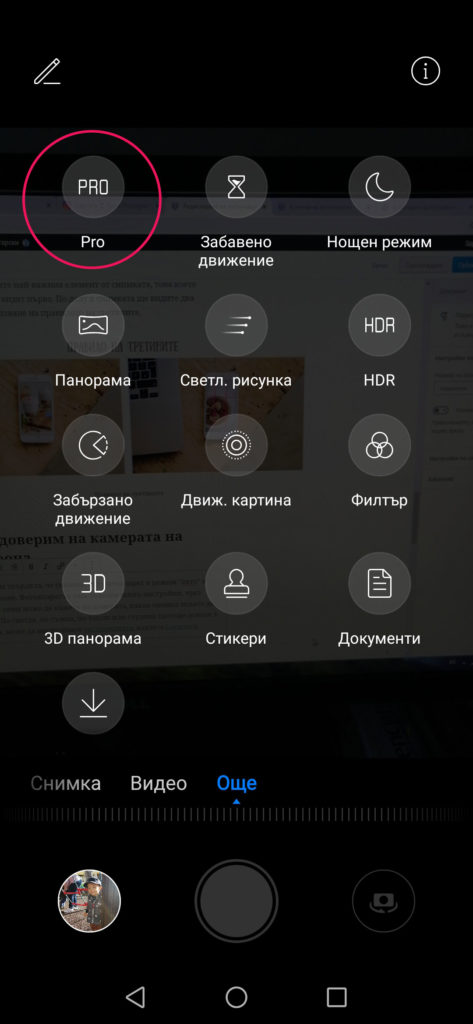 I don't want to talk only about this model cell phone and I don't know if your phones support those functions. If they happen to have it it's worth trying to set it up and see which one will do for your photo.
If your phone does not support those functions you may download a free application for manual camera settings.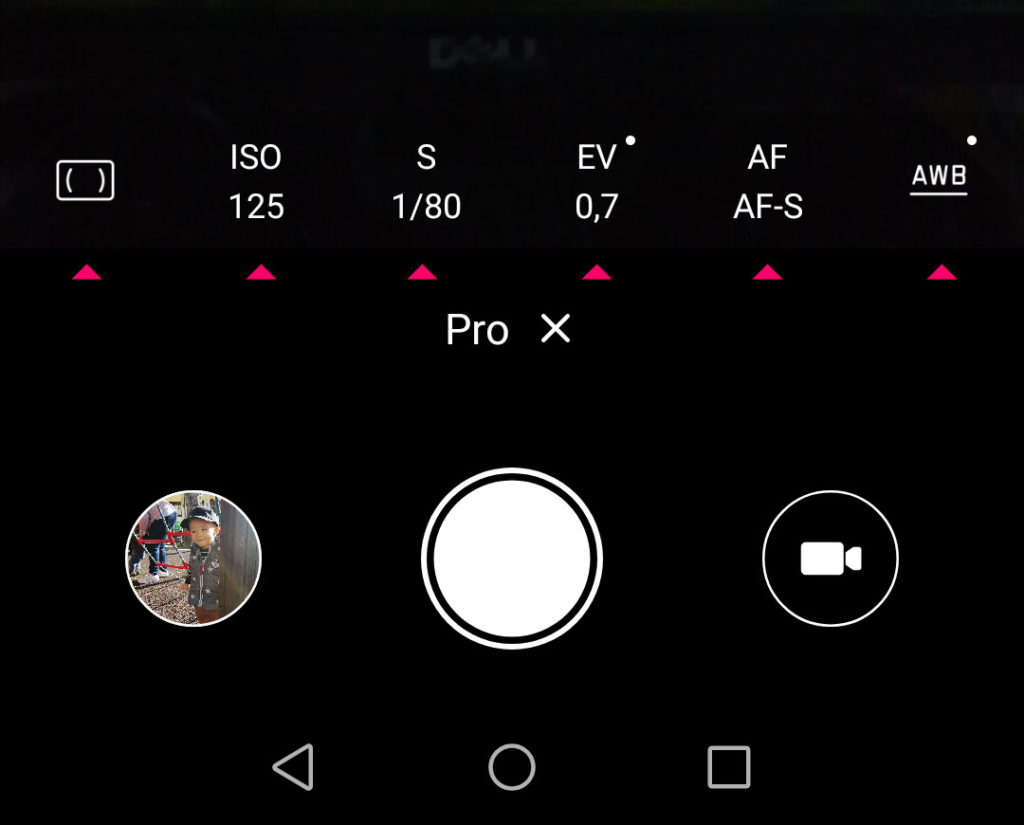 Trust your phone's camera if you want to catch something before it's gone and you don't have a lot of time ( your coffee cream for example). It will do what's necessary for your photo to look good, to be light enough and to have intense colors. We are talking about the "good" light again. You can make a compromise with the "Auto" mode but do not do that with the light.
So we've reached the moment when you have a photo in your phone. Now the question is if it's good enough to be shared with friends and followers in social networks. You can take more of a photograph than it can give you. Have I mentioned that taking the photo is half of the work? The other half is editing it! Does your photo really need editing? Oh, yes, it does! Let me show you some shots, before and after editing, to convince you.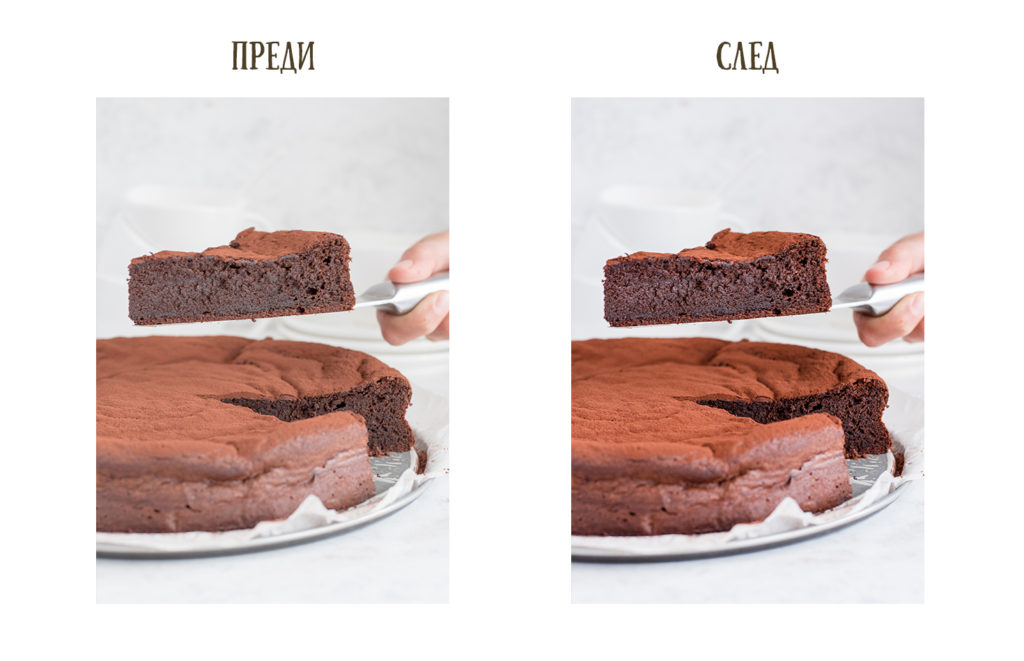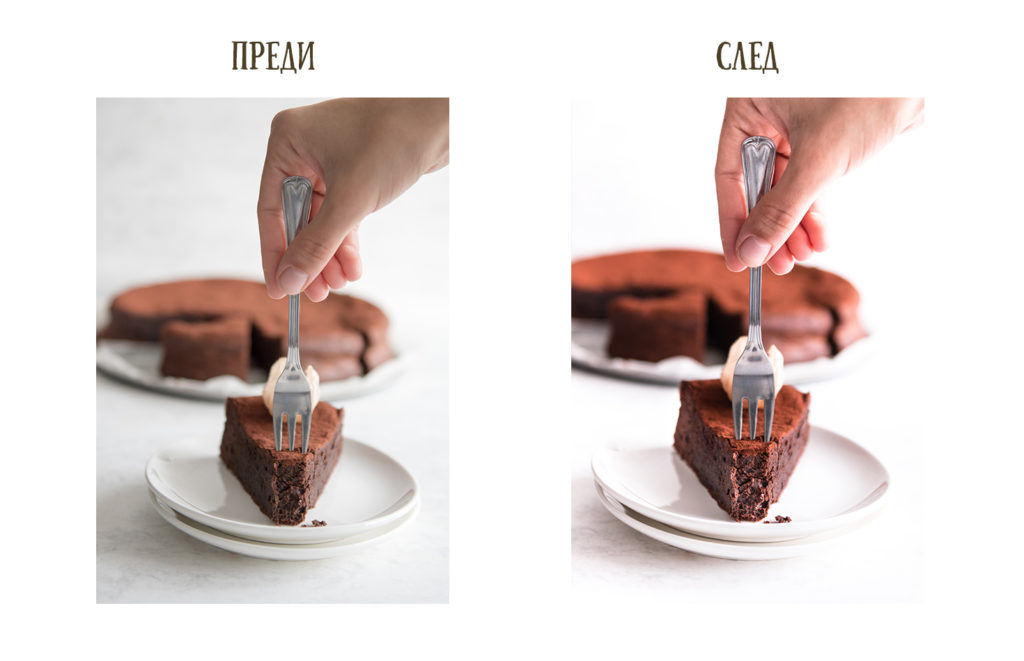 These photos are edited very slightly. I've made them lighter and I've sharpened the details and colors. It took no time. Actually I edited one photo and I copied the set ups on the others for seconds. I think that's better and more effective! What do you think?
I hope that this article was useful. You can expect an article on photo editing with a cell phone soon. Smile, be good and take more pictures because a picture says more than a thousand words! Bye!
Don't forget to tag me on your Instagram food photos with a phone 🙂
Related posts
За автора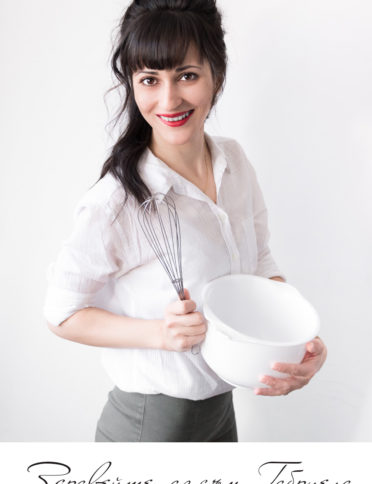 Добре дошли в моето място за кулинарна фотография и рецепти. Радвам се, че сте тук и се надявам да ви бъде интересно!
Габриела Христова - Автор на блога
Learn more