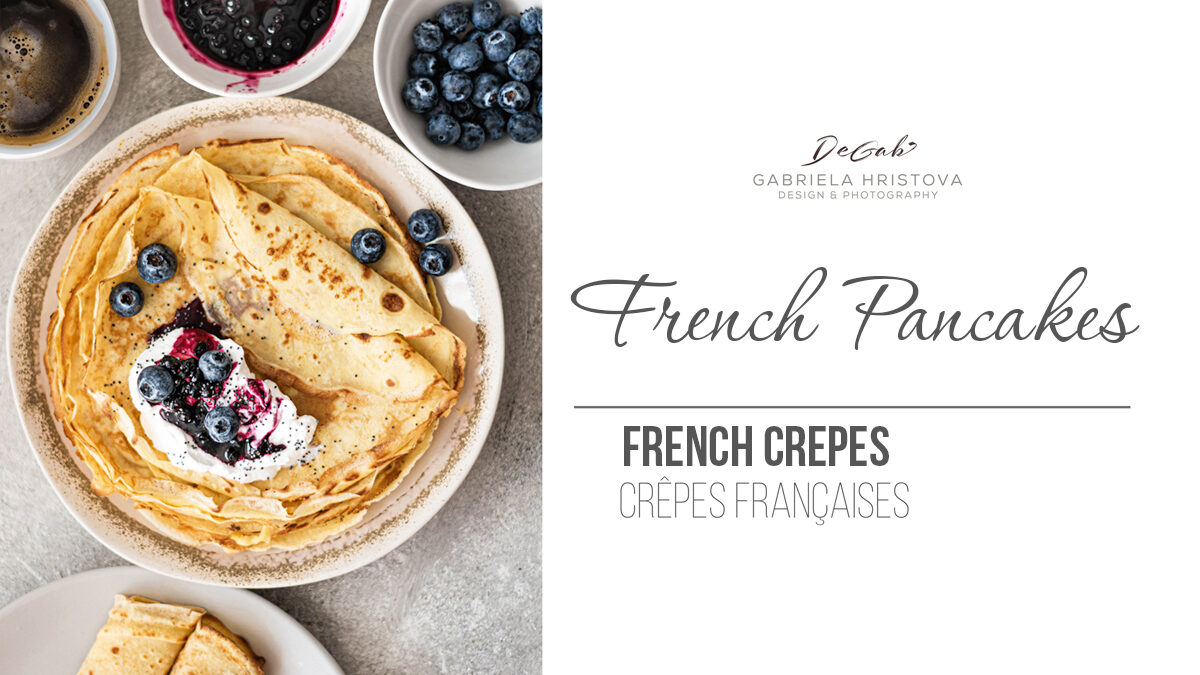 FRENCH PANCAKES (FRENCH CRÊPE)
Габриела Христова, 2 years ago
0
2 min

read
2018
I recently remembered that I have several pancakes' recipes in my blog but I don't have a recipe for classic French pancakes (French crepes). They are the pancakes we prepare most often at home (almost every weekend) because my child loves them.
When I say "we" I mean that my husband prepares them 4 out of 5 times. He is a real pancakes master and he can even toss them in the air. I have a lot to learn about this technique so I use a spatula.
No matter how you turn, toss or stir the pancakes the most important thing stays the crêpe aroma, butter and vanilla to be precise. And Yes, I love it! Tervel and his father prefer salty fillings but I love the combination between sweet and salty and my favourite combination is cream cheese and honey. I suggest you experiment with different fillings and then let me know which one you liked the most.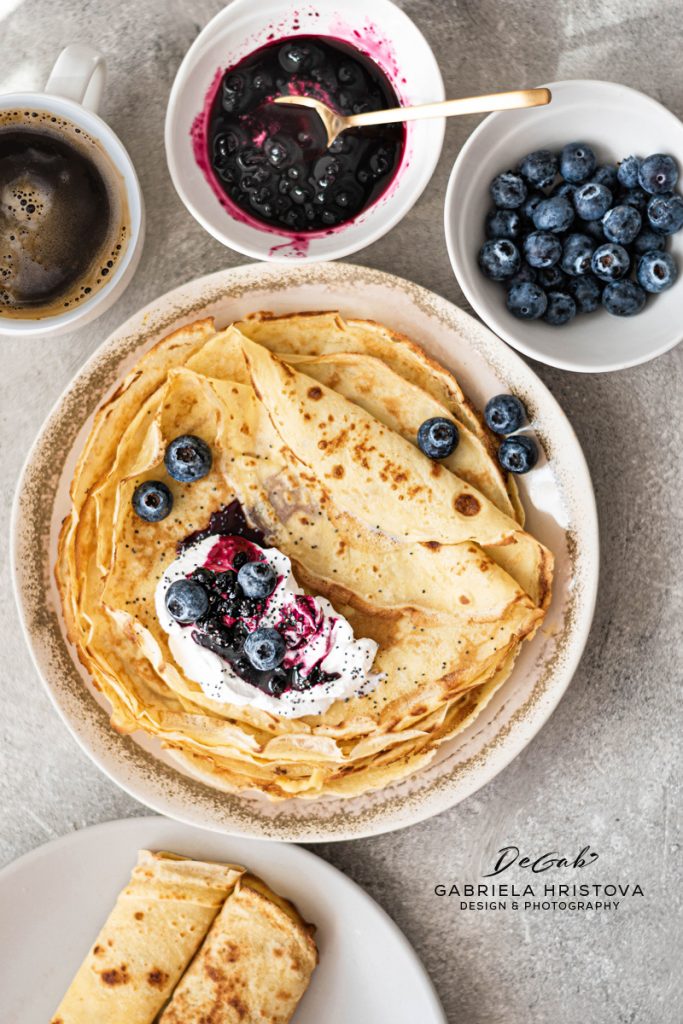 Ingredients for french pancakes
For 10 pieces 15cm in diameter
100 g all-purpose flour
2 eggs
200 ml dairy milk
1 teaspoon vanilla extract
Butter for frying
INSTRUCTIONS
Sift the flour
Add the eggs and stir using a whisk. You'll get a thick mixture.
Add the milk to the mixture in parts and stir every time. If you put the whole milk at once you'll get lumps. If you happen to have some lumps though you may strain the mixture
Add the vanilla extract and start frying
Heat the frying pan at medium temperature. Butter it. If you overheat the pan the butter would burn.
Pour some mixture in the pan. Spread it all over just to cover the bottom of the frying pan. Use about ¼ tea cup for small pans.
Fry for about 2 minutes each side. When the pancake is ready it comes off from the bottom of the pan.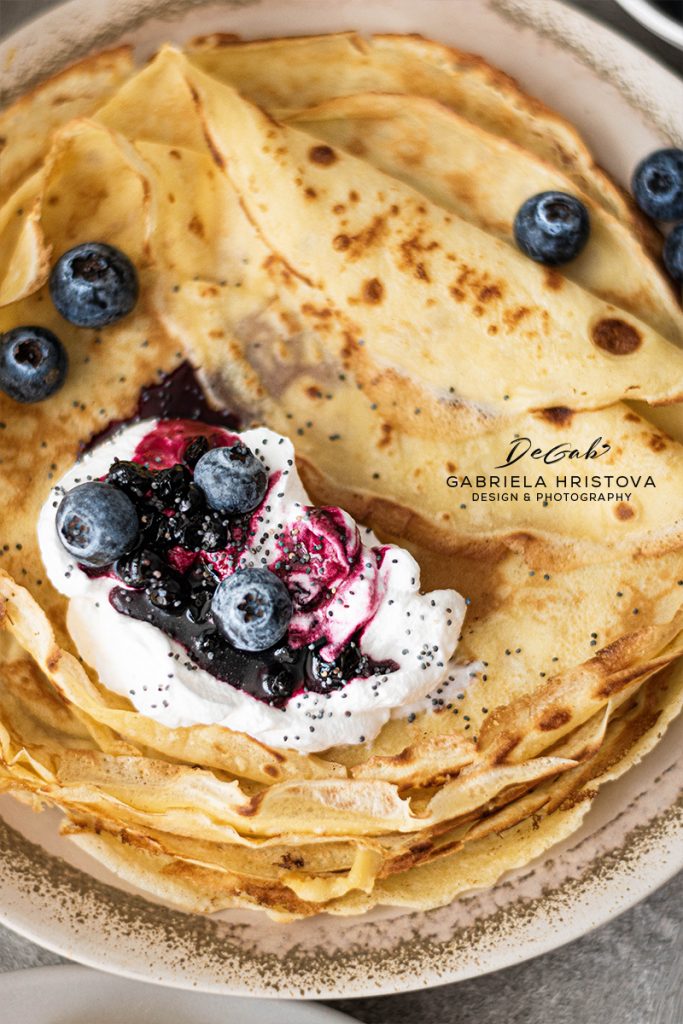 Related posts
За автора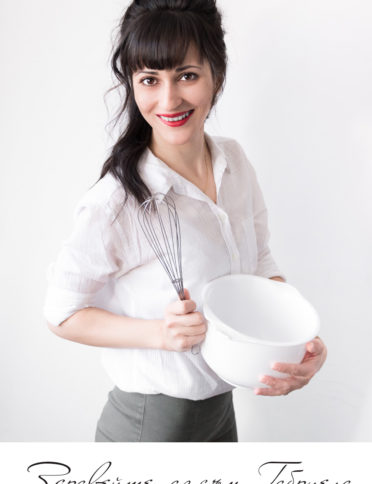 Добре дошли в моето място за кулинарна фотография и рецепти. Радвам се, че сте тук и се надявам да ви бъде интересно!
Габриела Христова - Автор на блога
Learn more