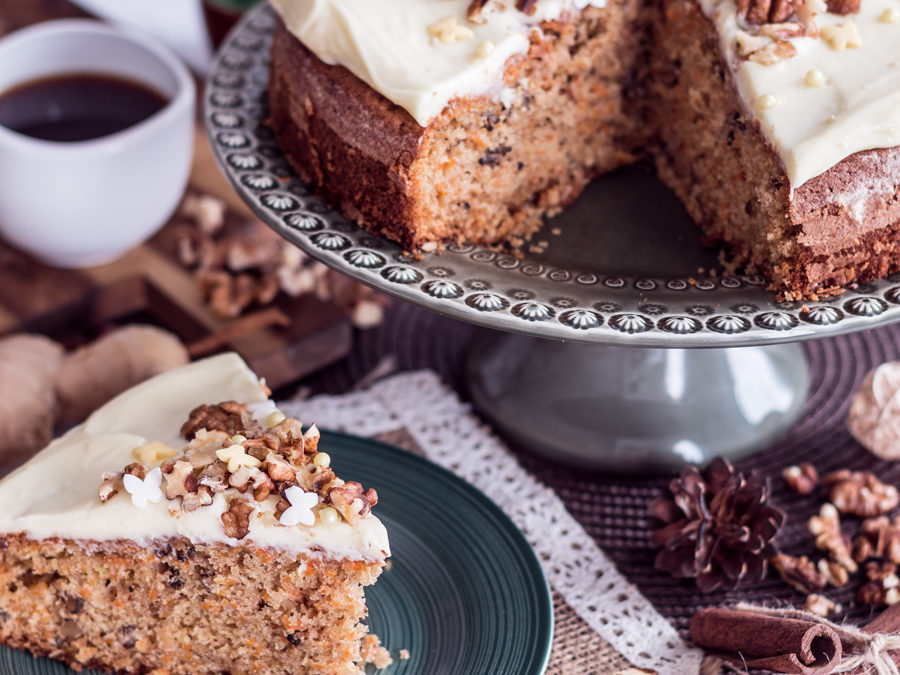 Ginger and walnut carrot cake recipe
Габриела Христова, 5 years ago
0
3 min

read
2663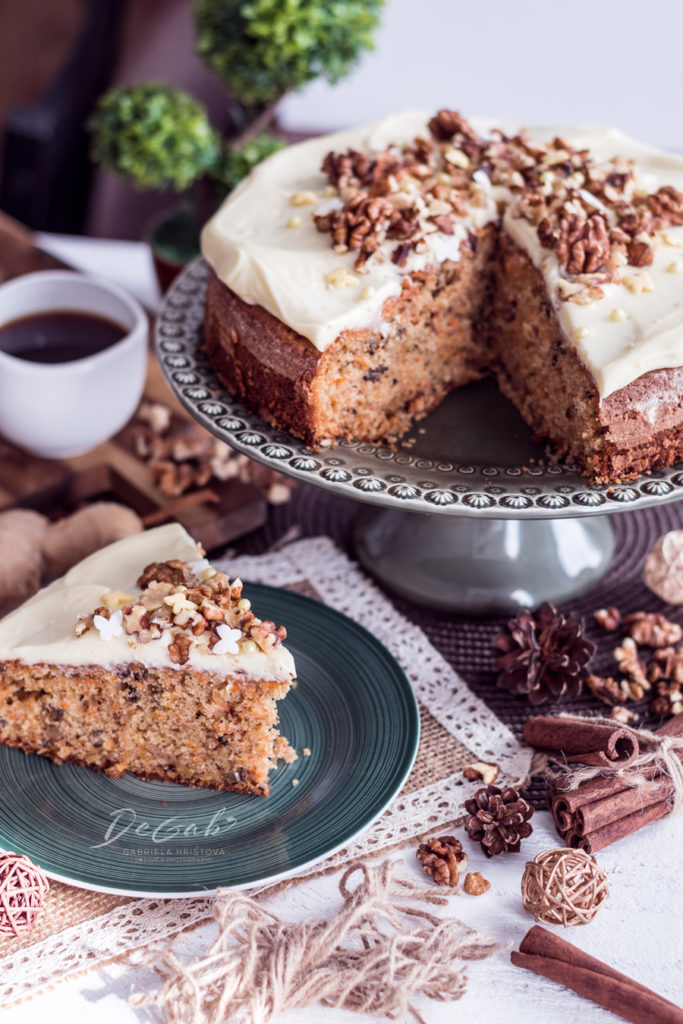 What I like on a carrot cake, apart from the taste, and of course, it takes only about an hour to make it and 8 big pieces come out of it to please your family. You can cut it to 12 little ones, but I guarantee that no one will have enough of this cake.
Without too much cream and not too sweet she is the perfect mate for a cup of tea or coffee and a good book.
The necessary products for ginger carrots are as follows:
4 eggs at room temperature
250 g of sugar
120 ml. vegetable oil
the juice of an orange
300 g of flour
1 tsp. bicarbonate of soda
1 tsp. baking powder
300 grams of grated carrots
50 g of walnuts
50 g of candied ginger
1 tablespoon grated fresh ginger
The products for glaze with cream cheese are the following:
125 g of soft butter
100 g of powdered sugar
100 g of cream cheese at room temperature
orange zest
How to prepare a carrot cake with ginger:
Heat the oven at 170 ° C if it is without a fan or 150 ° C for a fan oven. Lubricate and embroider a 20 cm tray with separating walls and cover the bottom with baking paper.
In a bowl, mix the flour, baking powder and baking soda.
Break the eggs and sugar into a large bowl until a fluffy cream is made, then add the oil, orange juice and grated fresh ginger.
Then gradually add the dry mixture of flour and baking agents and stir well. Stir the carrots, sugar ginger and walnuts cut and re-mix.
Put the finished mixture into the prepared baking dish and bake for about an hour in the preheated oven. You can try to make it baked by piercing the cake with a toothpick – if the stick comes out dry, the cake is ready. Remove from the tray, remove the baking paper and leave it to cool.
In the meantime, you can make the glaze by starting with breaking the soft butter with sugar powder. When they are on the cream add three times the cream cheese and finally the orange peel. Be careful not to beat the mixture to make it too liquefied. I break my hand without a mixer. Add the orange peel, mix, cover with a transparent foil and leave in the refrigerator.
When the cake is well chilled, remove the icing from the refrigerator and mix it again to make sure it is perfectly smooth. Transfer it to a beautiful plate, where you will bring it to the table and smear the surface with the glaze and sprinkle the chopped walnut as desired. I have a few nuts, because it looks better, but the decoration is entirely up to you and your imagination.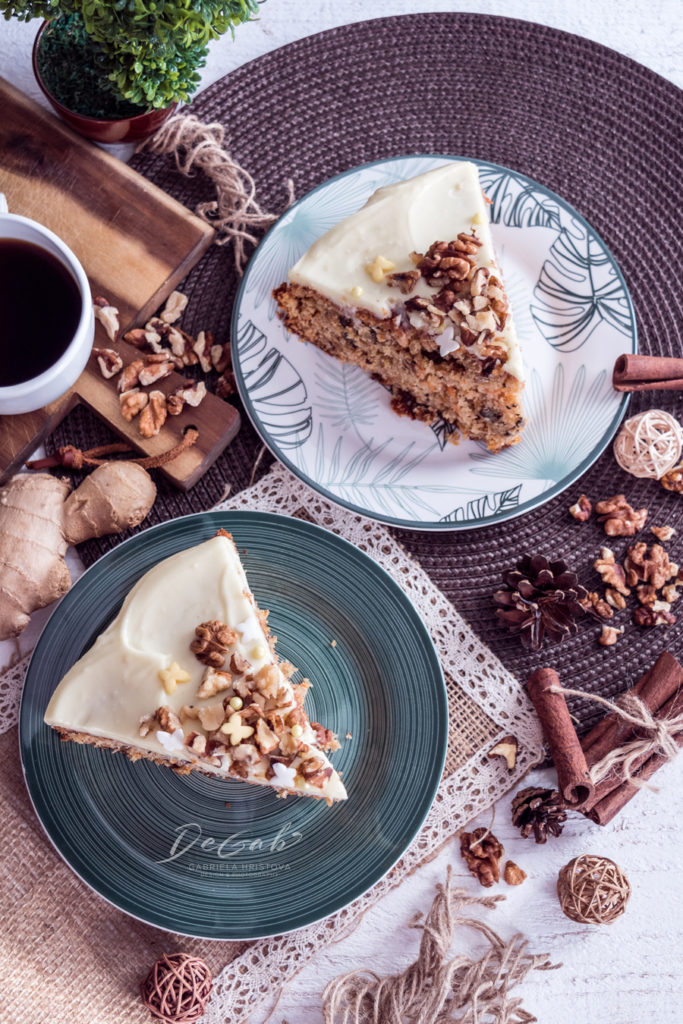 Don't forget to tag me on your Instagram pictures of this carrot cake
Related posts
За автора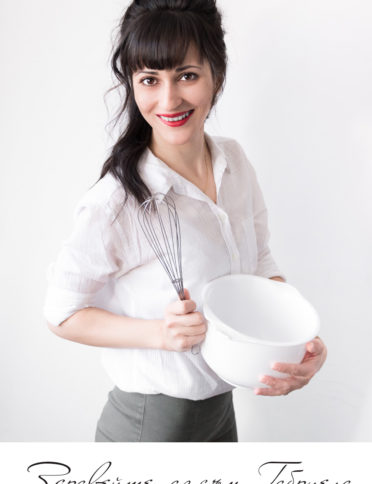 Добре дошли в моето място за кулинарна фотография и рецепти. Радвам се, че сте тук и се надявам да ви бъде интересно!
Габриела Христова - Автор на блога
Learn more