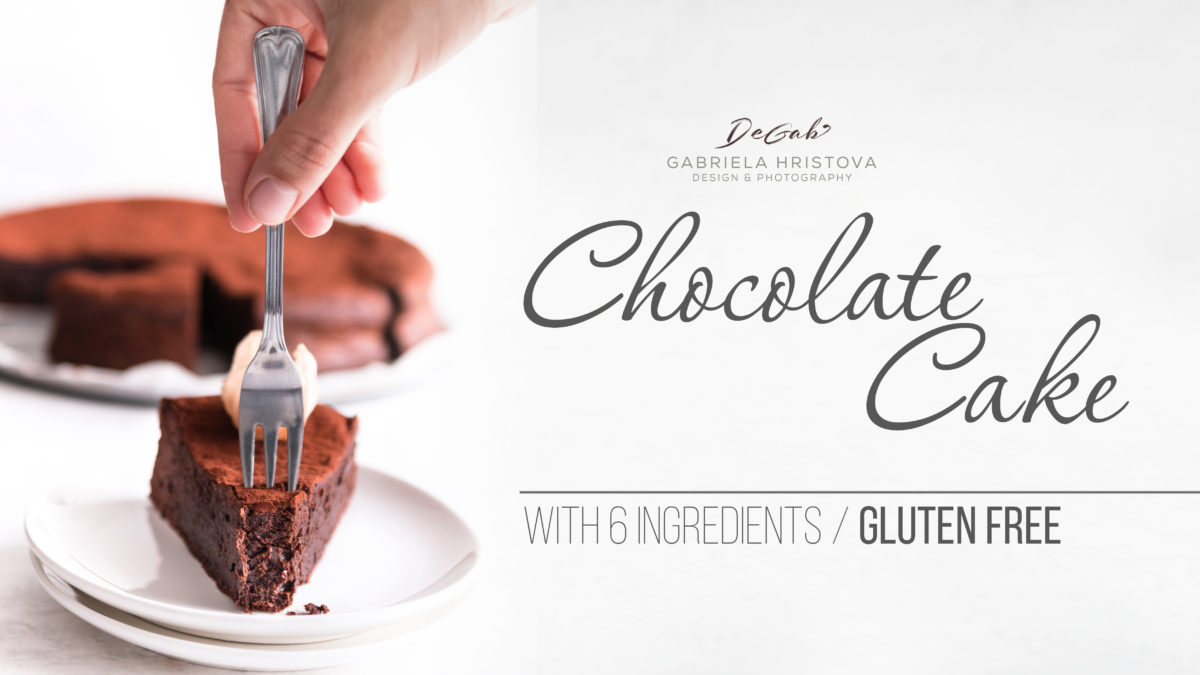 Gluten-free chocolate cake
Габриела Христова, 4 years ago
0
6 min

read
2293
Nothing brings me more excitement than the mere thought of a chocolate cake. What brings you more excitement than chocolate? Well, more chocolate.
What exactly is gluten
Before we jump into this chocolate-velvety deliciousness, I would like to draw your attention to the gluten. What exactly is gluten? Till this day I only knew that gluten existed in flour and the higher the percentage the better the quality of the flour. By the way, I love baking and home made bread of course and who doesn't? My grandma taught me, the longer kneading process, the softer and more elastic the dough will be. It turns out that gluten is activated in the kneading process and that pretty much depletes all my knowledge of it. I had to make a deep-dive and learned more about gluten.
I will make a summary of the gluten information I have gathered whilst trying to figure out should we eat or not gluten.
Gluten is a protein contained in various cereal grains. Gluten peptides are the main reason for gluten-related disorders. As far as I can trust all the sources I have consulted is an immunogenic disorder, and this is where I will stop with the theory.
If you suffer from a gluten-related disorder and follow a strict diet, you have came to the right chocolate cake recipe as this is the chocolate cake for you. The cake is also suitable for all chocolate lovers and people with a sweet tooth.
Chocolate
Is there anything you do not know about chocolate? I doubt there is a single person on our planet that does not know chocolate, the chocolate flavour and it is not in love with it. I am not sure about you but I will confess there is not a day to pass by without me having a bit of chocolate. I consider myself a chocoholic, love it in cakes, ice cream or muffins, with cereals well basically anything that has chocolate in it.
I have a track record of entering bakeries and attempting to purchase anything other than chocolate cake, but I simply can't as the cake is there, looking so tempting that I can't resist and always choose the chocolate flavoured cake.
Take this advise from a chocoholic, who has indulged in a plethora of chocolate deserts and bars, this is a chocolate cake recipe you can trust! This chocolate cake is just perfect harmony, all due to the deep chocolate flavour, chocolate brownie like texture and a velvety cocoa finish. The best part of this recipe is so easy to complete with a bunch of ingredients that it is hard to believe the end result…perfect harmony.
Next time your chocolate desire kicks in or you need to celebrate, do not even think about going to the bakery, just follow the recipe. Anyone can do it and the you will impress anyone with this chocolate cake. This cake can make any birthday girl or boy special with a unique chocolate cake made just for them.
This chocolate cake recipe is so special, I have pictured the process from A to Z as it deserves the most of attention. So let's do it, shall we?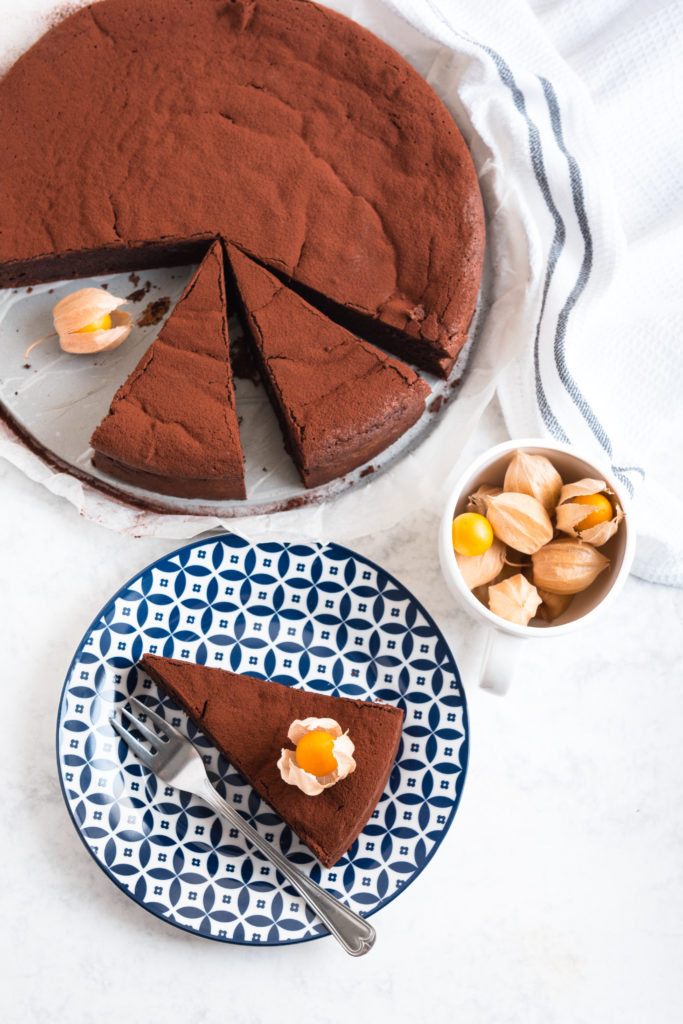 Gluten-free chocolate cake ingredients
300 g. dark chocolate
140 g. butter
8 eggs (whites and yolk separated)
200 g. sugar
40 g. unsweetened cocoa powder
1/2 tsp salt
Instructions to prepare gluten-free chocolate cake
Preheat oven to 170°С fan
Butter a springform pan (23 cm in diameter works best) and cover it with baking paper
Melt the chocolate and the butter on a water bath and leave it to rest to cool down. I have selected dark chocolate with 72% cocoa and the butter is salt-free.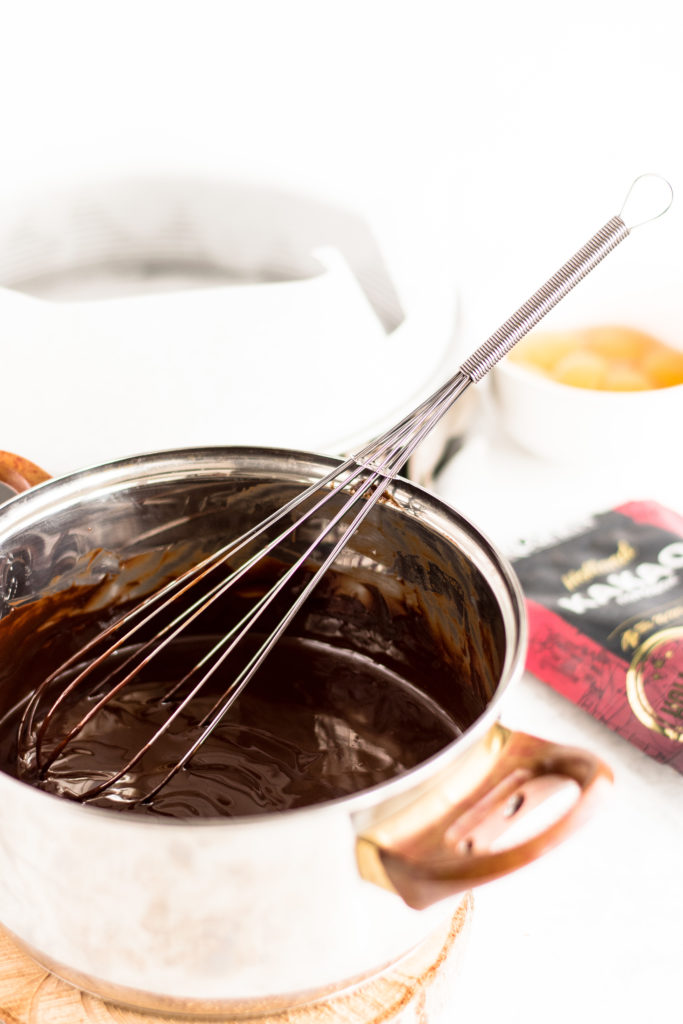 Separate the whites from the yolks. My advice would be to use a separate cup as there are 8 eggs to deal with and it can be tricky as the whites need to be yolk free. We need to make sure this is the case, as we need to whisk them to snow. One more advise before we start whisking the egg whites to snow, bowl should be dry and grease free.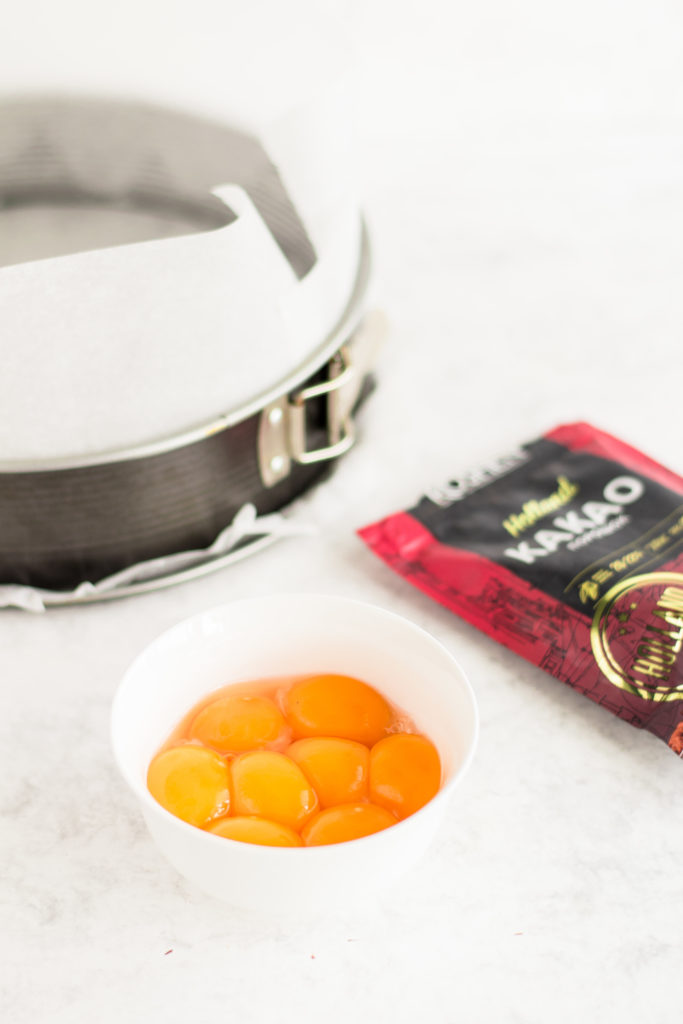 Add the yolks to the mixture of melted chocolate and butter and stir well. Remember the chocolate and butter mixture needs to be cooled as you will cook the yolks and ruin the cake.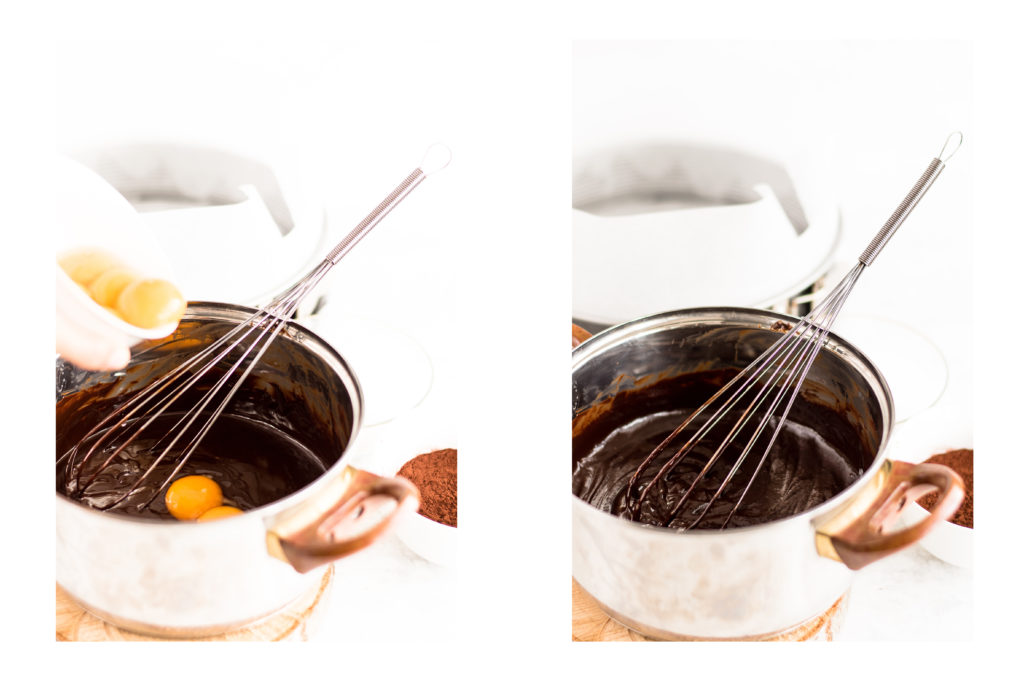 Next, add the cocoa powder, this will thicken the mixture but you should not be worried, this is normal.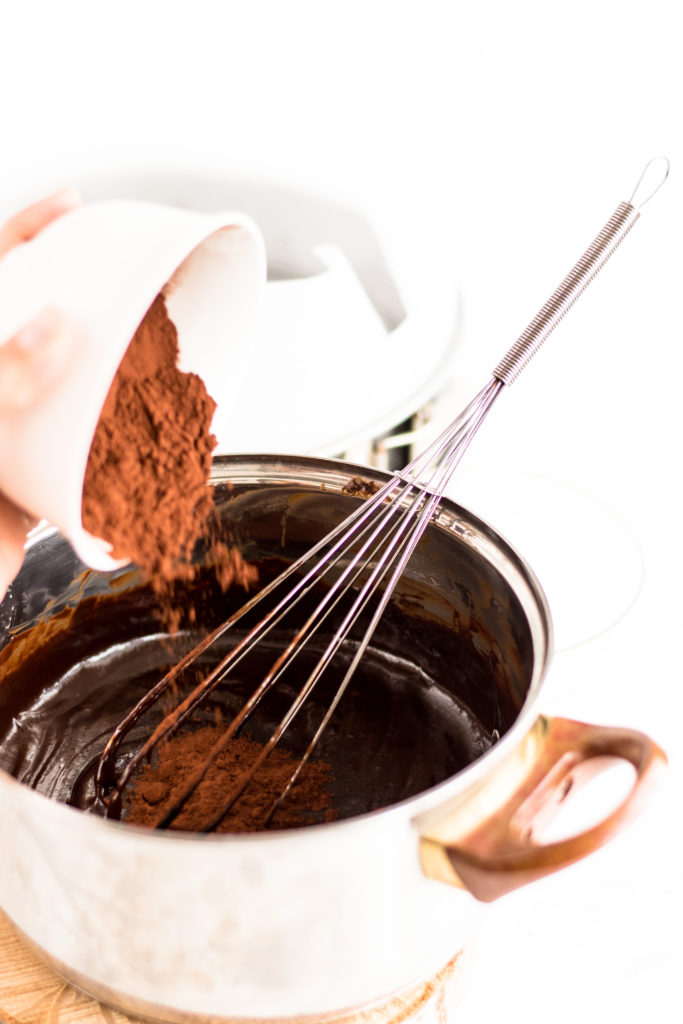 Next step is, whisk the egg whites and the sugar to snow. For this amount of egg whites and sugar it is best done with a mixer. Start with the egg whites and after a minute gradually ad the sugar. You will know when the process is complete when the snow forms perfect peaks.
Another check that we need to do, is to make sure that sugar has melted in the process, this is best done by rubbing in a little bit of the snow between your index finger and your thumb. The end result should be flawless and no sugar grains should be felt.
Add one third of the snow to the chocolate mixture and stir it gently with a rubber spatula. The main goal is to keep the air in. The mixture should look as in the example in the second picture below.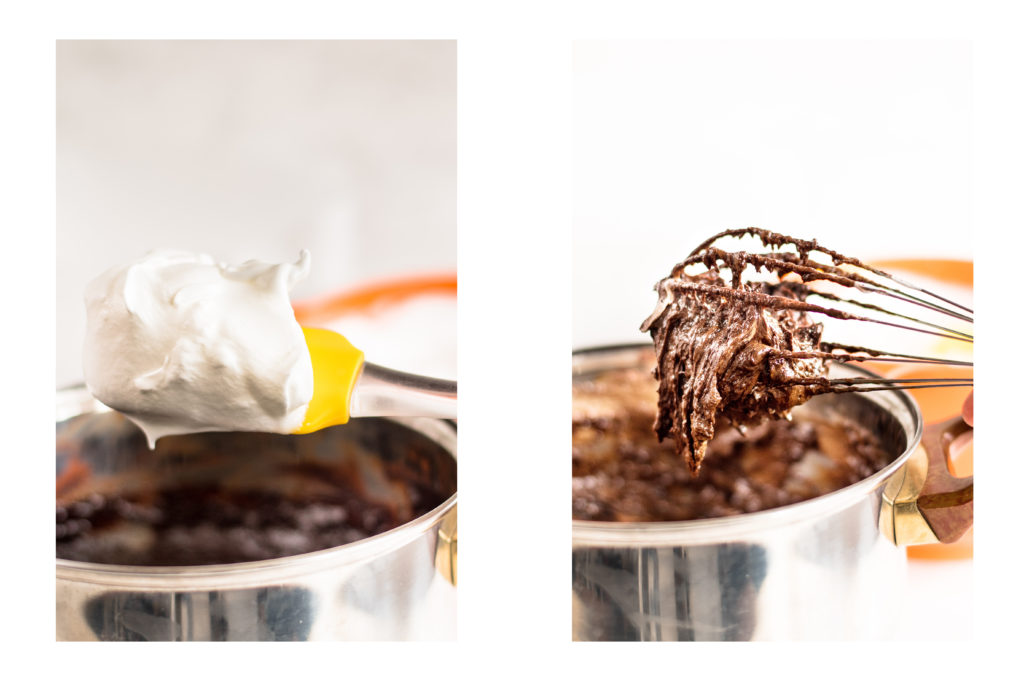 Gradually add the rest of the snow and stir gently. All air should be kept on the mixture. The end result should look similar to chocolate mousse.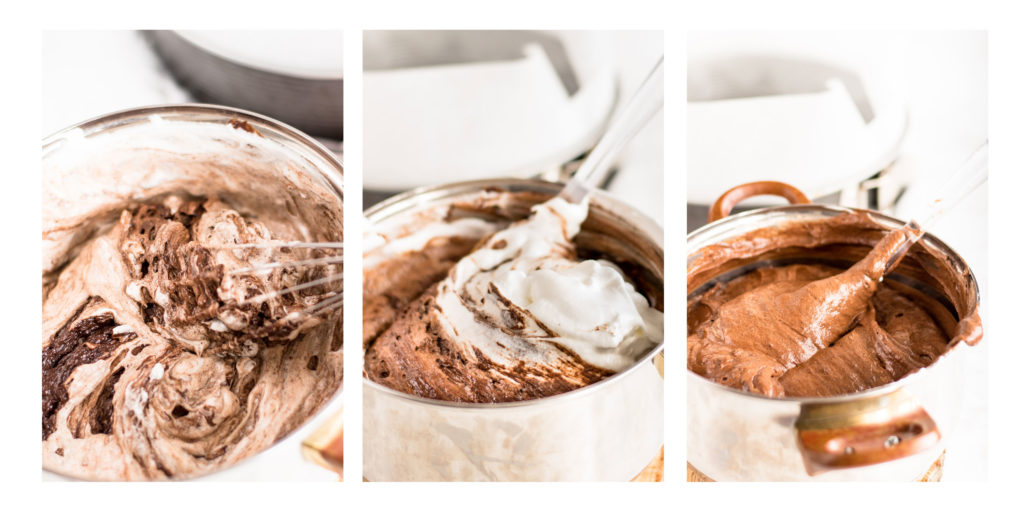 Pour the mixture to the springform pan and keep in the oven for 30 minutes. One way to find out if it is ready, there should be a little crack on the surface. The gluten-free chocolate cake will increase its volume but as soon as it cools down it will decrease again.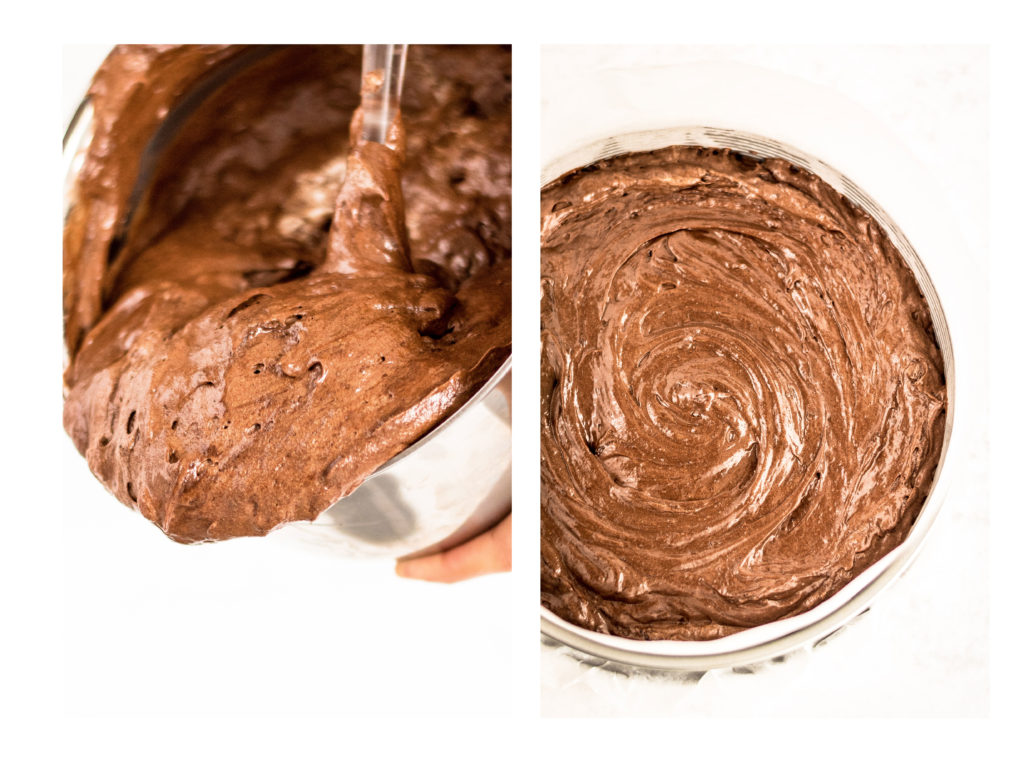 Gluten-free chocolate cake pictures
Below there are a bit more pictures of the chocolate cake as soon as it came out of the oven. Powder the cake with cocoa and indulge yourself in this perfect taste.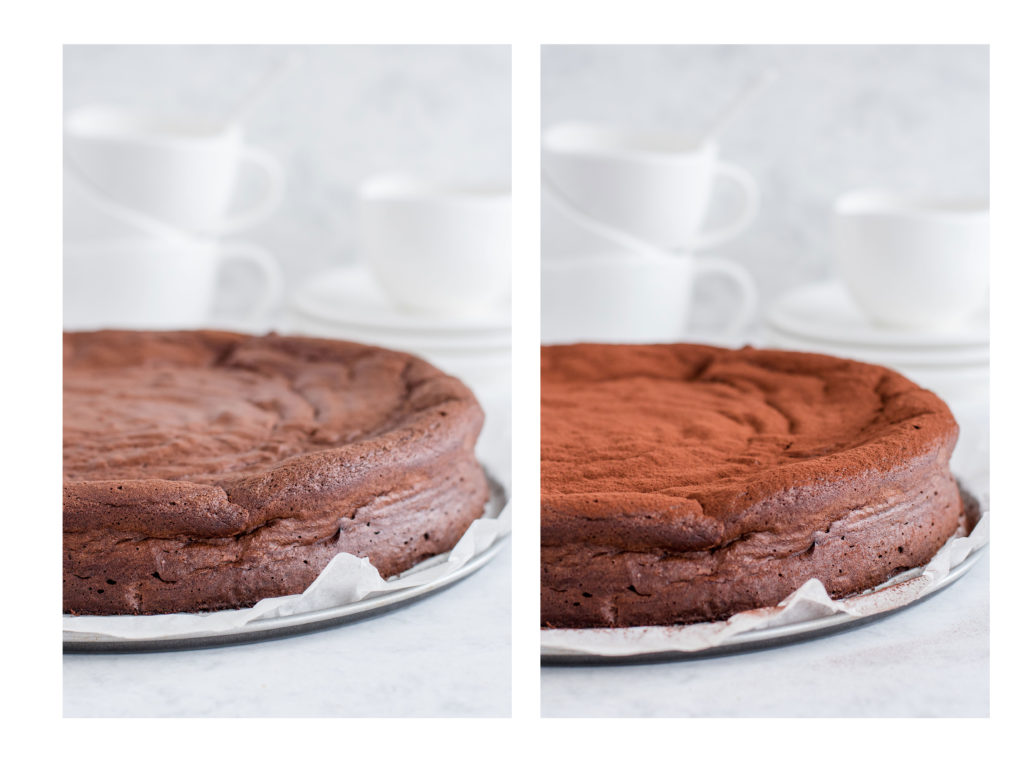 Cooking time – 45 minutes
Servings – 12 portions
Below I have taken a few more pictures to show you the brownie like texture. Server the cake with cream and fruits of your choice. I have added physalis, a gift a friend of mine presented me with.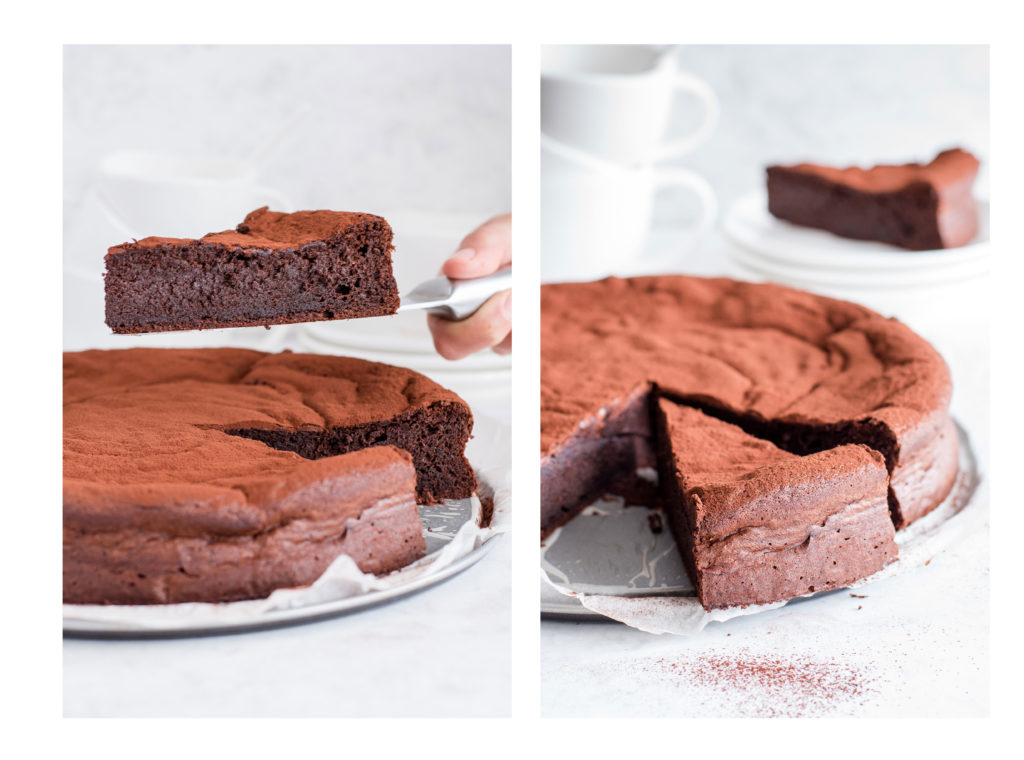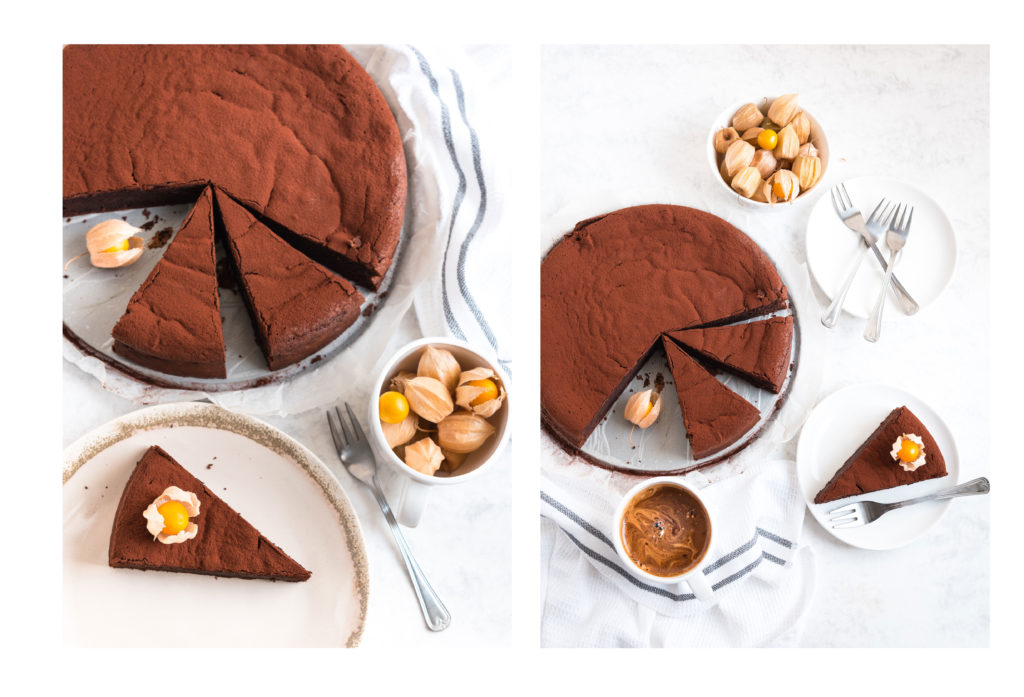 Recipe credits to: https://theloopywhisk.com/
I have managed to make a few more pictures before the chocolate cake was all gone. Let me know which one you love the most? Don't forget to tag me on your Instagram pictures 😉
Related posts
За автора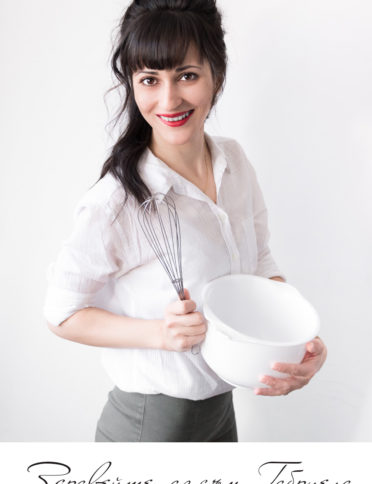 Добре дошли в моето място за кулинарна фотография и рецепти. Радвам се, че сте тук и се надявам да ви бъде интересно!
Габриела Христова - Автор на блога
Learn more