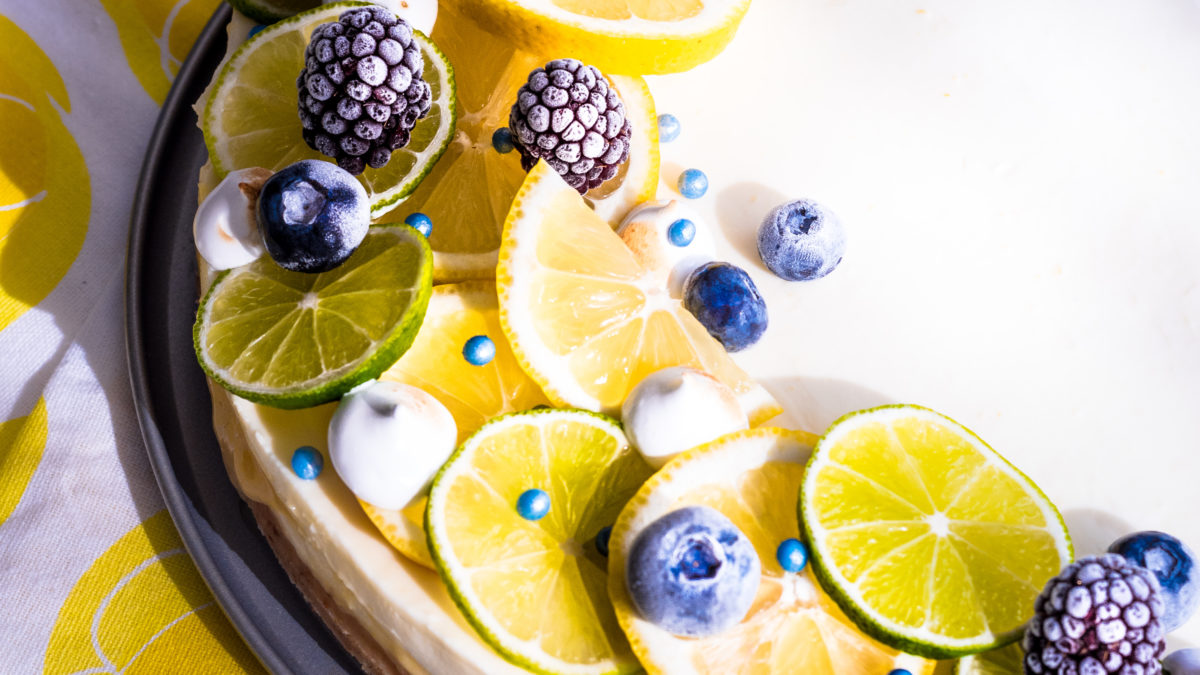 LEMON CHEESECAKE
Габриела Христова, 3 years ago
0
3 min

read
2388
A promise is a promise! In my article for lemon curd I said that I wanted to try no-bake lemon cheesecake with lemon curd between the biscuits and the cheese cream. Well…I tried it and I didn't make a mistake!
It turned out very fresh and very easy. I found a recipe in which you don't use gelatin to harden the cream but you use white chocolate. I have to tell you that in the end you have a cheese cream with perfect density and incredible taste.
No more talking! Let's get to the ingredients for this recipe!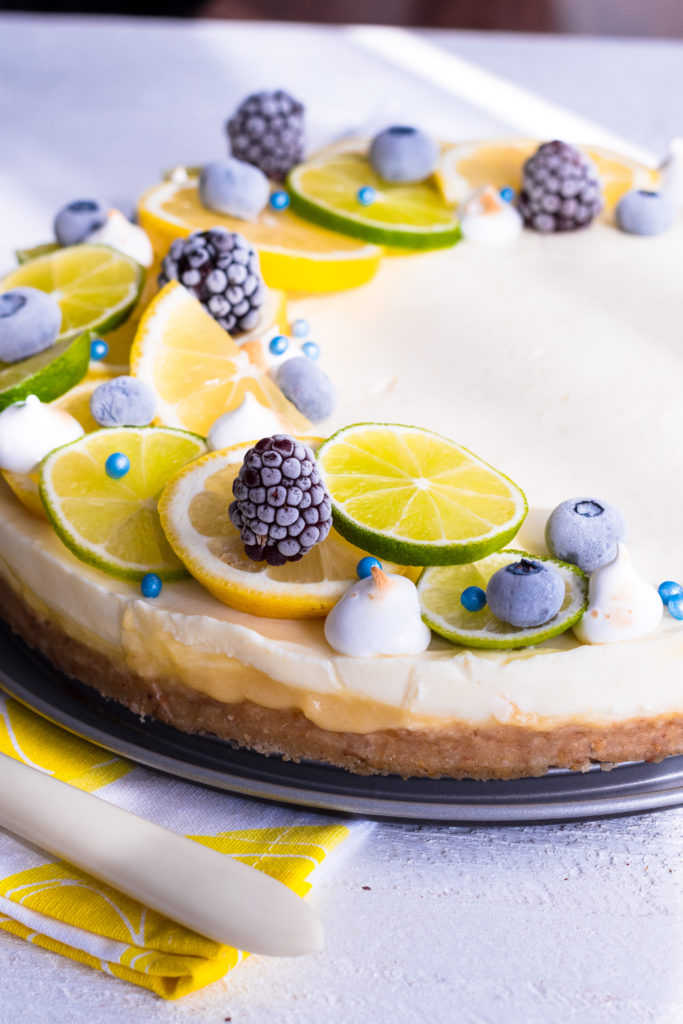 Ingredients for the biscuit crust
200 g butter biscuits
70 g dairy butter
50 g no salt roasted hazelnuts
30 g powdered sugar
Ingredients for the cheese cream
250 g mascarpone cheese
300 g cream cheese
200 g white chocolate
150 g sour cream
30 g powdered sugar
Zest of one lemon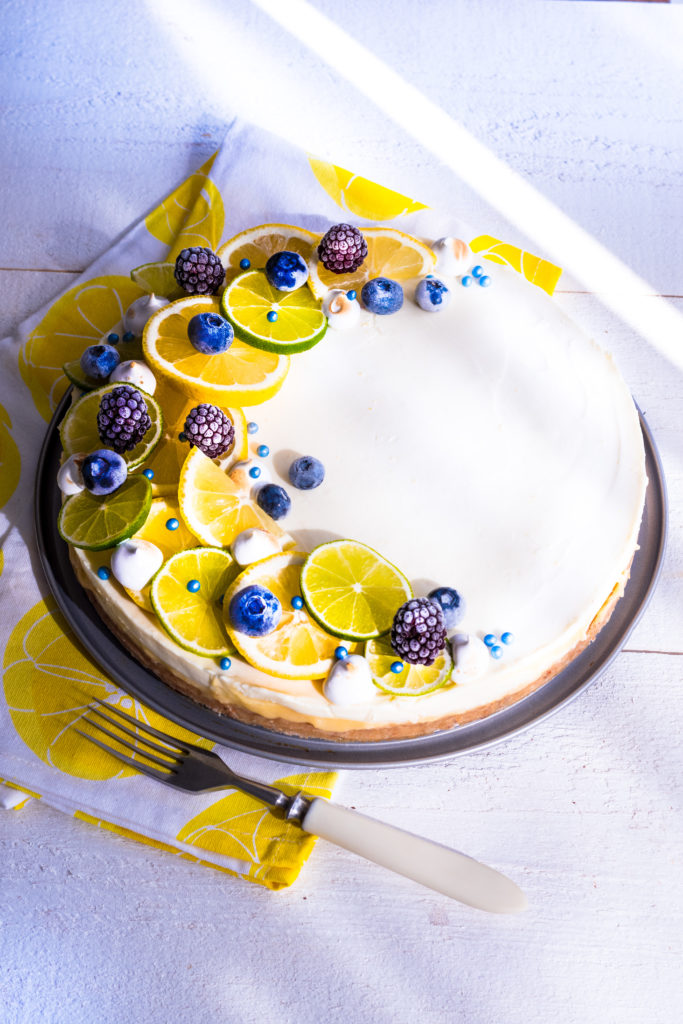 Instructions for lemon cheesecake
Crush the biscuits in a food processor and add the powdered sugar and the butter.
When everything is mixed you add the hazelnuts. I bake them for a while in dry pan and cut them by hand after that. I don't grind them with the biscuits because I like to taste their crispness. Of course you may grind them with the biscuits if you want. They have wonderful aroma.
Spread this mixture in a springform cake pan and press it well.
Then you spread a thin layer of the lemon curd. If you don't have time to prepare a lemon curd you may use instant or ready-to-eat lemon custard. After that you leave the biscuit base in the fridge while you make the cheese cream.
Melt the white chocolate in water bath and let it cool.
Mix the mascarpone cheese and the cream cheese in a bowl and add the chocolate to the mixture. After you have stirred it well add the lemon zest, the sour cream and the powdered sugar.
Pour this cheese mixture over the biscuit base and smooth it with a spatula. It is best to leave it in the fridge for a night.
Hints:
Instead of adding lemon zest in the cheese cream, you may grate lemon or lime on top before serving. I like the taste and color of lime more.
You may top the cheesecake with lemon curd.
You may serve the cheesecake with fresh season fruits. I always keep frozen fruits in my fridge (raspberries, blackberries, blueberries etc.) because they are hard to find out of season
The lemons on my cheesecake are only for the purpose of the presentation and the photo. I removed them afterwards because I doubt it that someone would like to eat a whole piece of lemon.
That's all for today! I hope you try the lemon cheesecake for your next occasion at home and share your opinion with me.
Wishing you lots of smiles!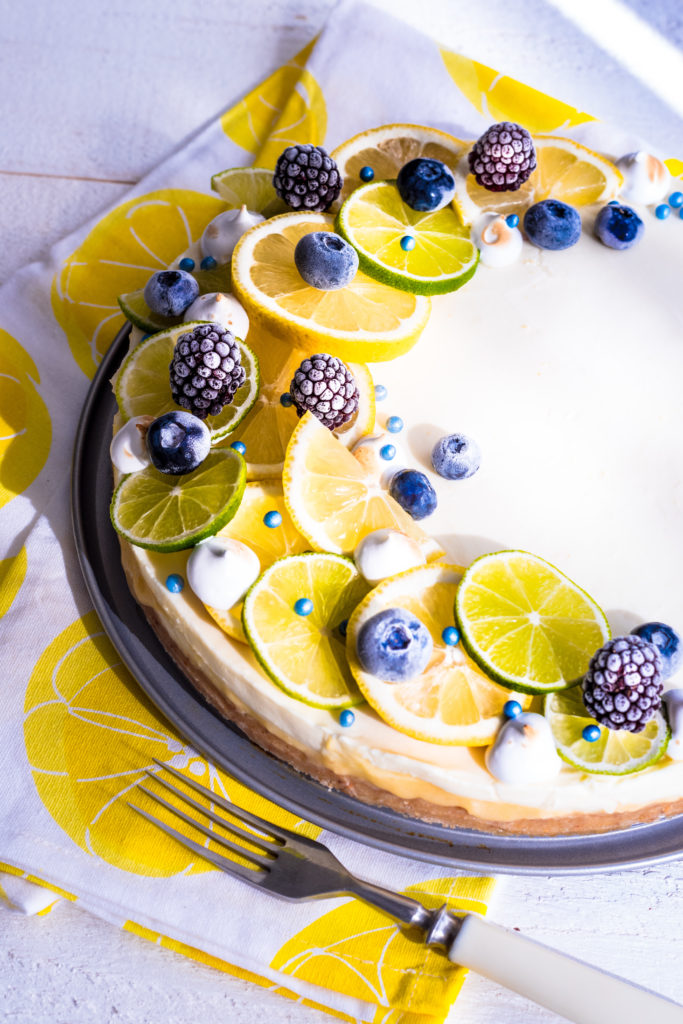 Related posts
За автора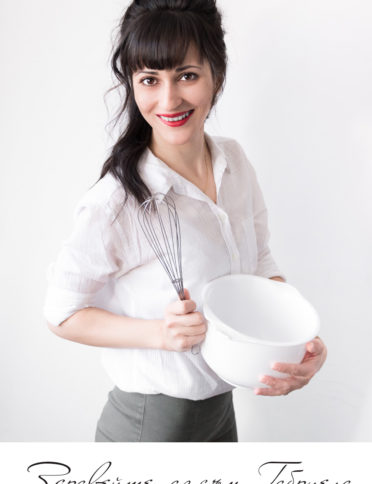 Добре дошли в моето място за кулинарна фотография и рецепти. Радвам се, че сте тук и се надявам да ви бъде интересно!
Габриела Христова - Автор на блога
Learn more