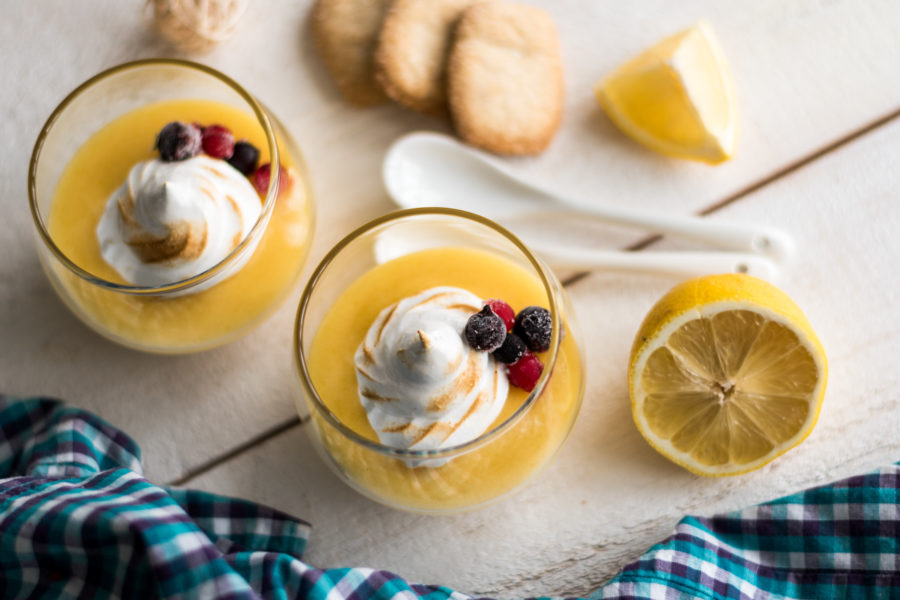 LEMON CURD
Габриела Христова, 3 years ago
0
2 min

read
1626
I've never thought of making a lemon curd because, to be honest, I am not a fan of lemon desserts. The first time I've ever tasted lemon curd was in a café, where it was served on an avocado biscuit and with heavy cream and strawberries. I have to admit that I liked it so much that I couldn't wait to get home and to make one.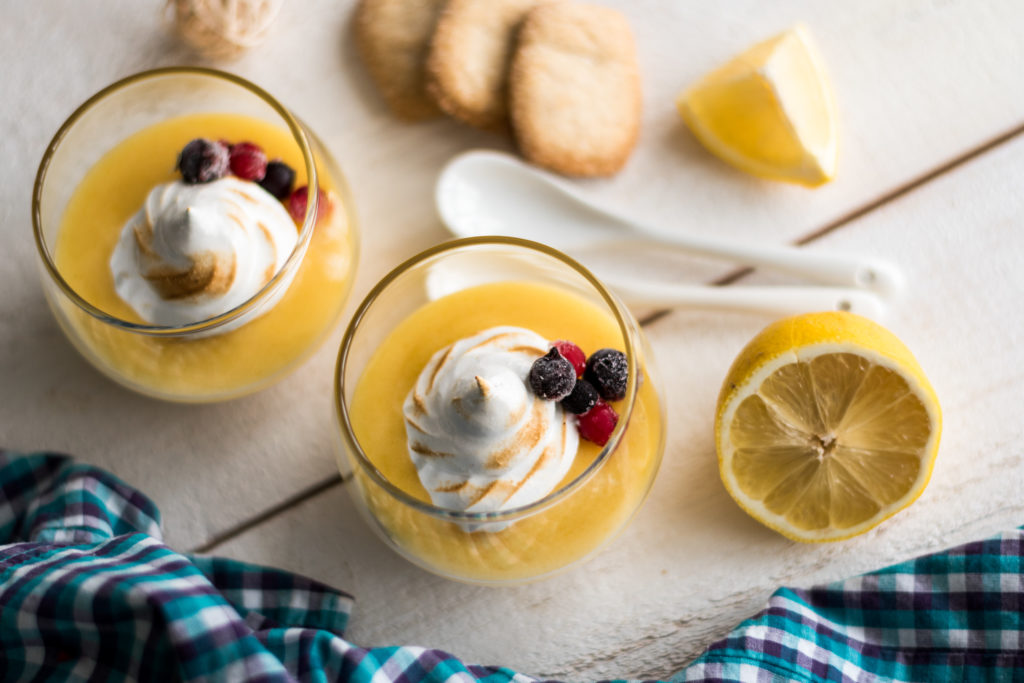 What is lemon curd?
It is light and refreshing cream based on yolks, butter and lemon juice.
Since the egg whites were left over during the preparation of the curd I've decided to mix them with powdered sugar and add them as decoration. It turned out something like meringue mixture (we will talk about meringue in another article) which I burned with a kitchen torch. I also added some blueberries which you don't have to use. You may use other fresh fruits if you want. I suggest you make the curd in small glasses or dishes because the lemon taste is very intense. Serve it with biscuits or with a piece of cake for instance.
INGREDIENTS FOR LEMON CURD
3 big lemons
200 g sugar
125 g dairy butter
4 eggs ( 2 whole eggs and 2 yolks)
INSTRUCTIONS
Grate the lemon peels and then squeeze the juice.
Heat in water bath the grated lemon zest, the lemon juice, the butter and the sugar. Heat up until the sugar and the butter melt.
Use an electric mixer to beat up well 2 eggs and 2 yolks. You have to make the mixture with creamy texture and with the density of pancakes batter
Add the hot butter sauce to the egg mixture in parts while stirring with a whisk. When the mixture is well tempered put it back in the water bath.
Cook the lemon curd for 15-20 more minutes at very low temperature and don't let it boil up. You have to whisk it until it gets ready.
When the mixture boils down and the foam disappears you get a cream with intense yellow color. When you go through the cream with a spoon it should leave a trail which fades away slowly.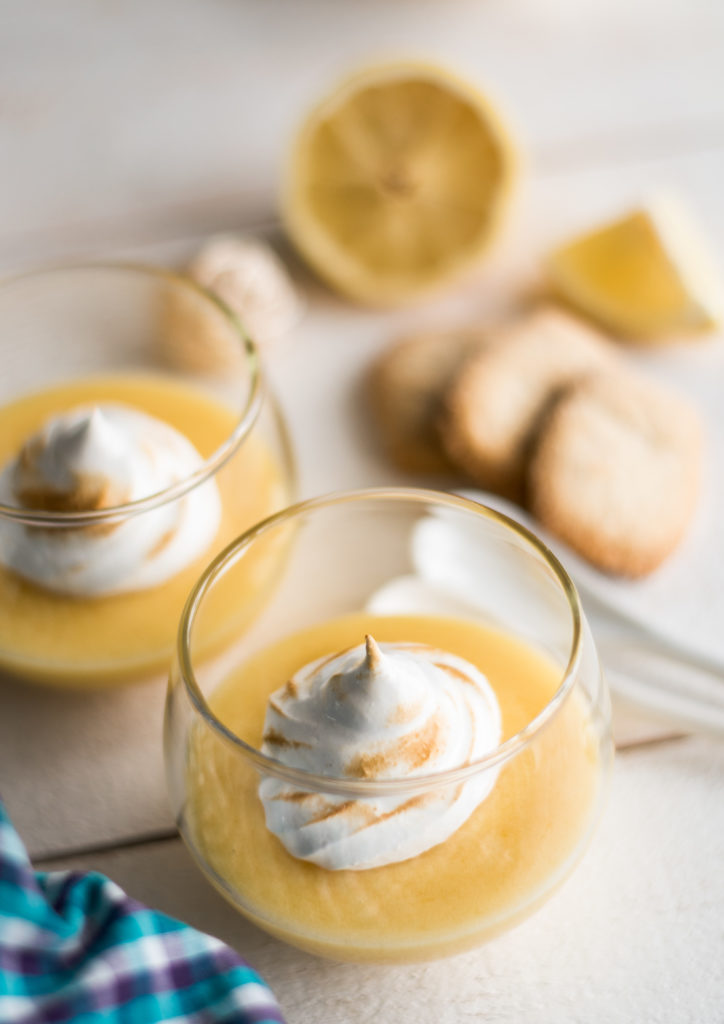 Ever since I've made this lemon curd I am thinking of how well it would fit a no-bake cheesecake if you spread it between the biscuits and the cheese cream. I hope I try this soon and show it to you. I'd be happy to see your photos on Instagram so don't forget to tag me.
Related posts
За автора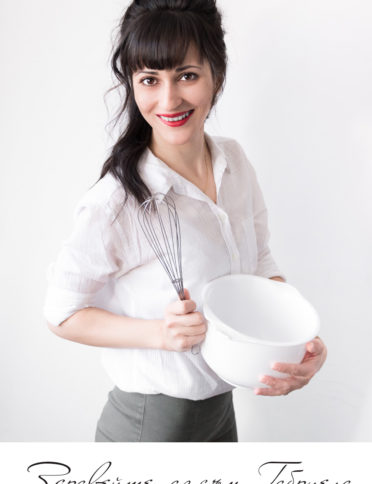 Добре дошли в моето място за кулинарна фотография и рецепти. Радвам се, че сте тук и се надявам да ви бъде интересно!
Габриела Христова - Автор на блога
Learn more