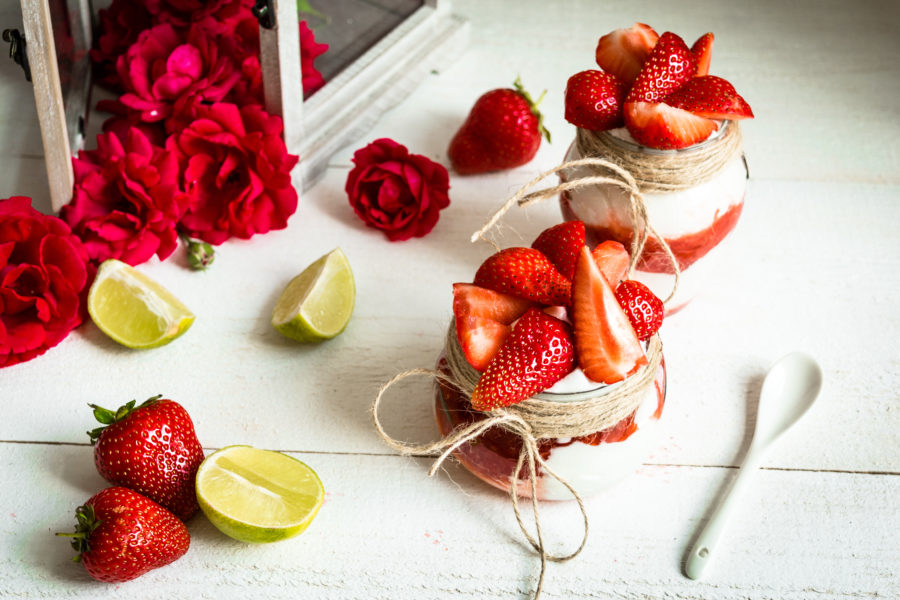 Mascarpone Cream with Strawberries
Габриела Христова, 3 years ago
0
2 min

read
1945
This mascarpone cream with strawberries is so easy to prepare and so delicious that it is perfect for unexpected guests. I make it whenever I want something sweet but I don't want to spend a lot of time in the kitchen. I could even name this recipe cheesecake in a glass.
Another Italian product I love is mascarpone cheese. It has high percentage of saturated fat and a very typical, divine (if you ask me) taste. Mascarpone's creamy texture makes it suitable for both sweet and salty dishes.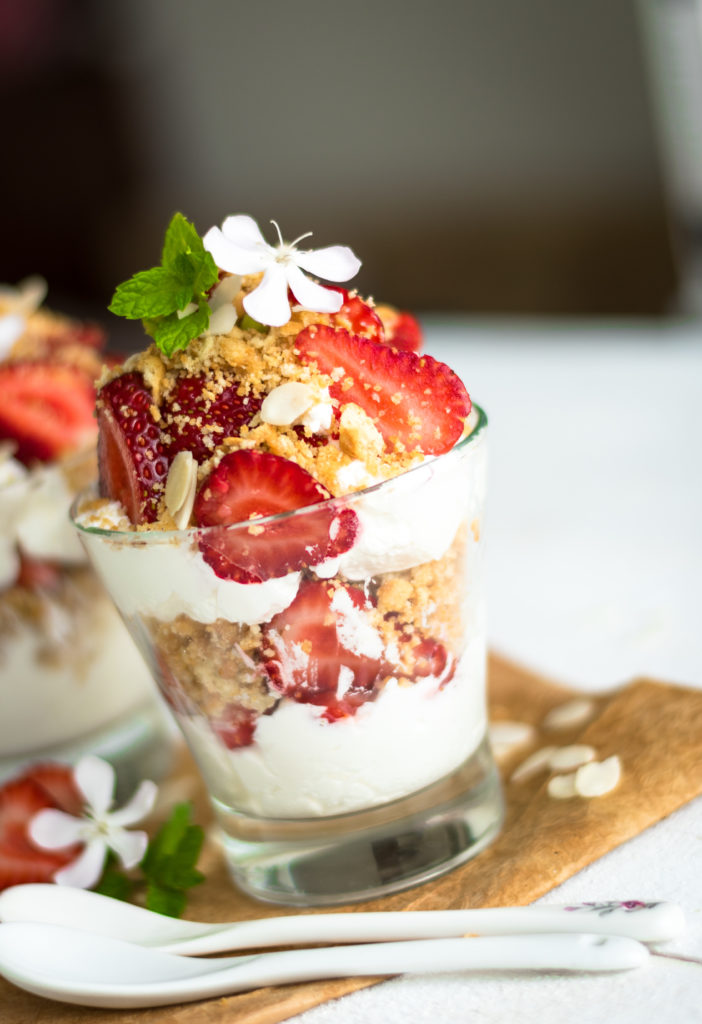 INGREDIENTS FOR MASCARPONE CREAM WITH STRAWBERRIES
250 g mascarpone
100 ml heavy cream
1 spoon vanilla extract
1 table spoon honey
200 g biscuits
100 g dairy butter
500 g strawberries
100 g sliced almonds
INSTRUCTIONS
Beat the heavy cream with a mixer. Add the mascarpone cheese, the honey and the vanilla extract and mix it again until smooth.
Crush the biscuits with a kitchen robot until they become crumbs. Melt the butter and add it to the biscuits. If you want you may add a little powdered sugar for sweetness or lemon zest for freshness.
Wash and clean the strawberries. Cut them in four or as you like, depending on their size.
We move to assembling the dessert. At the bottom of the glass put a little mascarpone cream. Then put some of the biscuits with butter. After that spread some strawberries and some sliced almonds. Repeat until the glasses are full. I've put strawberries and biscuits on top but you may top your glass with cream, it's your decision. I decorated my glasses with flowers which are beautiful but non-edible, I admit, and some peppermint leaves.
I photographed these glasses with prime lens 50 mm ISO100, f/1.8 and 1/160 speed. As time went by this lens became my favourite because of its shallow focal depth and brightness. I've made this shot without a tripod because there was enough light. I've put a piece of paper that resembles textile under the glasses and in the background are my favourite white boards. This is a good idea for a very fast and easy to prepare dessert. All you have left is to make it and to assure yourselves how delicious it is.
Related posts
За автора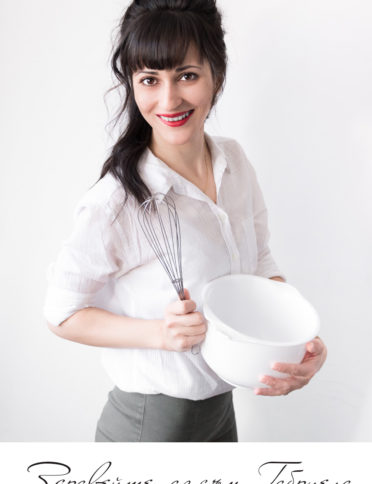 Добре дошли в моето място за кулинарна фотография и рецепти. Радвам се, че сте тук и се надявам да ви бъде интересно!
Габриела Христова - Автор на блога
Learn more