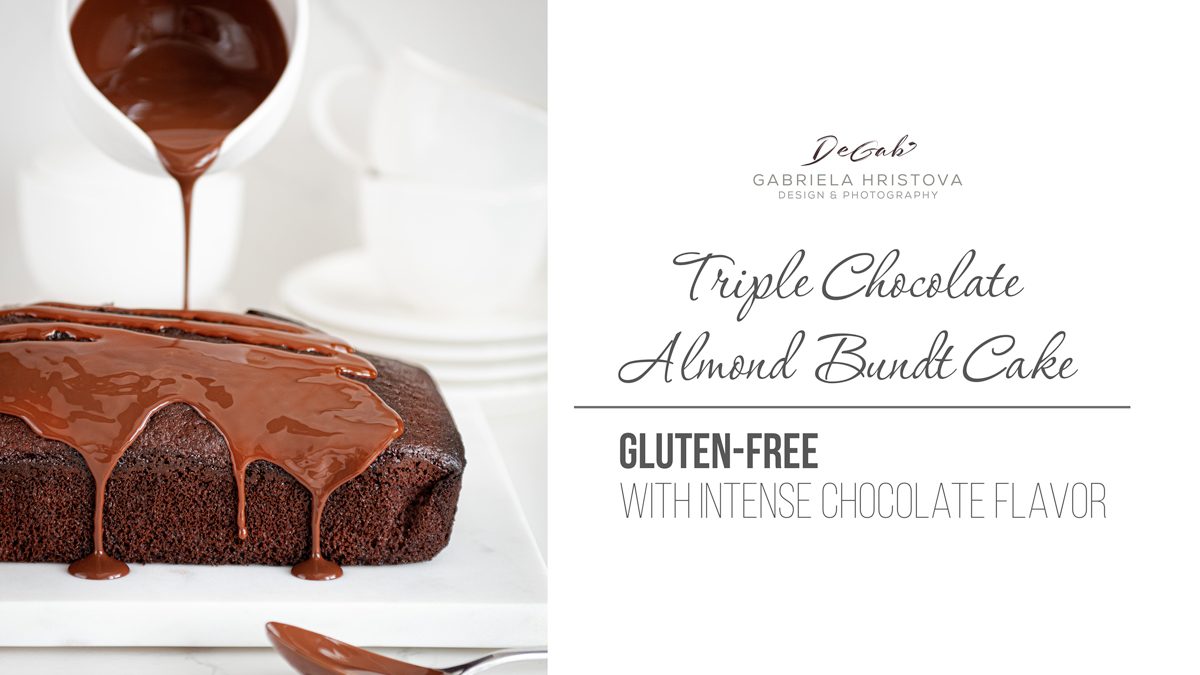 TRIPLE CHOCOLATE ALMOND BUNDT CAKE
Габриела Христова, 3 years ago
0
3 min

read
2728
Oh, yes! That's all I can say about chocolate. And I say yes to one big, moist piece of this triple chocolate almond bundt cake. My blog fans (if there are any) know that I am crazy about chocolate and there's nothing better than chocolate for me. Therefore when I say this cake is good it really is. Did I mention it is gluten-free? Yep, people with gluten intolerance or people avoiding white flour can enjoy this cake.
Here white flout is replaced with almond flour and bio tapioca starch. Tapioca powder is a bio starch derived from the roots of the cassava plant. Popular as a thickener tapioca flour easily replaces corn starch. It is used to thicken sauces and soups, and for preparing desserts. The fine white consistency of the gluten-free powder makes it suitable for gluten-free recipes as an alternative of white flour.
The chocolate I used for this recipe is chocolate drops. Choco Drops are a perfect combination of bio cocoa mass, cocoa butter and coconut sugar. Their distinctive intense taste and aroma are due to 66% of the highest quality Peruvian cocoa. Sweetened with coconut sugar and with no animal products added Choco Drops – Dark are a perfect supplement to homemade cookies, muffins and other desserts.
No more talking! Let's go for the ingredients! I know you can't wait more.
You may also be interested in the recipe for gluten-free chocolate cake.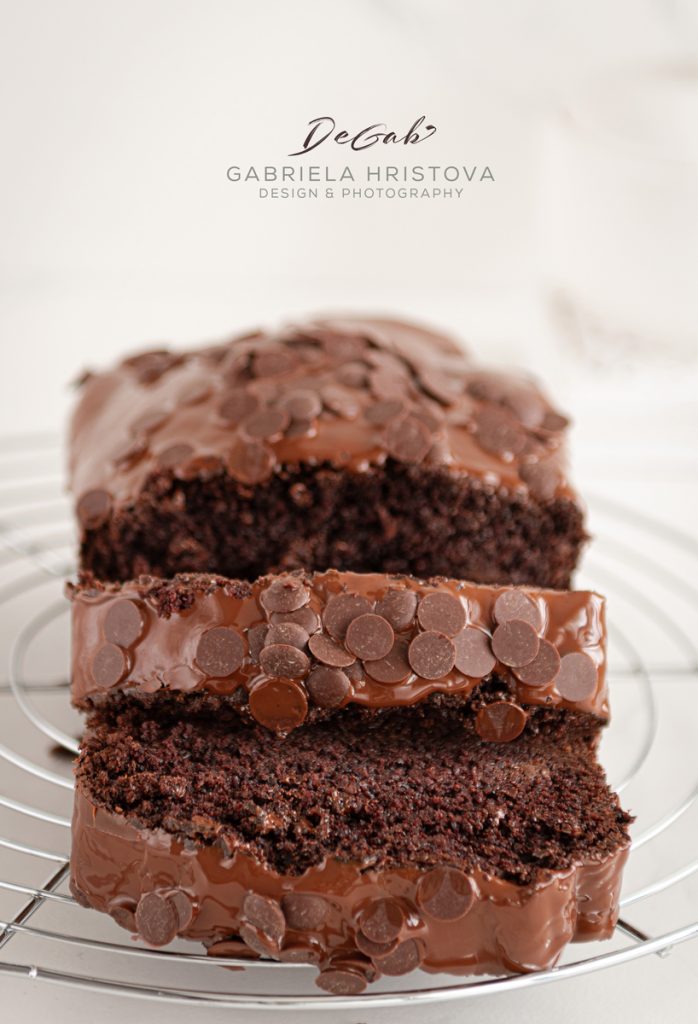 INGREDIENTS FOR TRIPLE CHOCOLATE ALMOND BUNDT CAKE
3 eggs (size L)
2/3 tea cup brown sugar
1/2 tea cup almond milk
3 tbsp melted coconut butter
2 tsp vanilla extract
1 1/2 tea cups almond flour
1/2 tea cup bio tapioca starch
1/2 tea cup unsweetened cocoa
1 tsp baking soda
1 tsp baking powder
1/4 tsp salt
1/2 tea cup chocolate drops
Topping ingredients
3/4 tea cups chocolate drops
1 tsp coconut butter
INSTRUCTIONS
Preheat the oven at 170° C with fan. Put some parchment paper in a cake pan. You may also use a Bundt pan but you will need to grease it and powder it with cocoa.
Take a bowl and mix the almond flour, tapioca starch, cocoa, baking soda, baking powder and the salt. You'd better sift the cocoa and baking powder to ensure there are no lumps.
Beat the eggs and the sugar with the mixer for about a minute at low speed.
Add the milk, coconut butter and vanilla extract and stir again.
Using a spatula mix the dry ingredients and the egg mixture adding it in parts.
At the end add the chocolate drops.
Pour the mixture in the pan you've prepared and bake it 35-40 minutes or until you have a clean toothpick.
Let the cake cool and then take it out of the pan.
For the topping mix the chocolate drops and the coconut butter and melt them in water bath at low temperature.
Pour the topping over the cake. You may spread more chocolate drops or cocoa nibs on top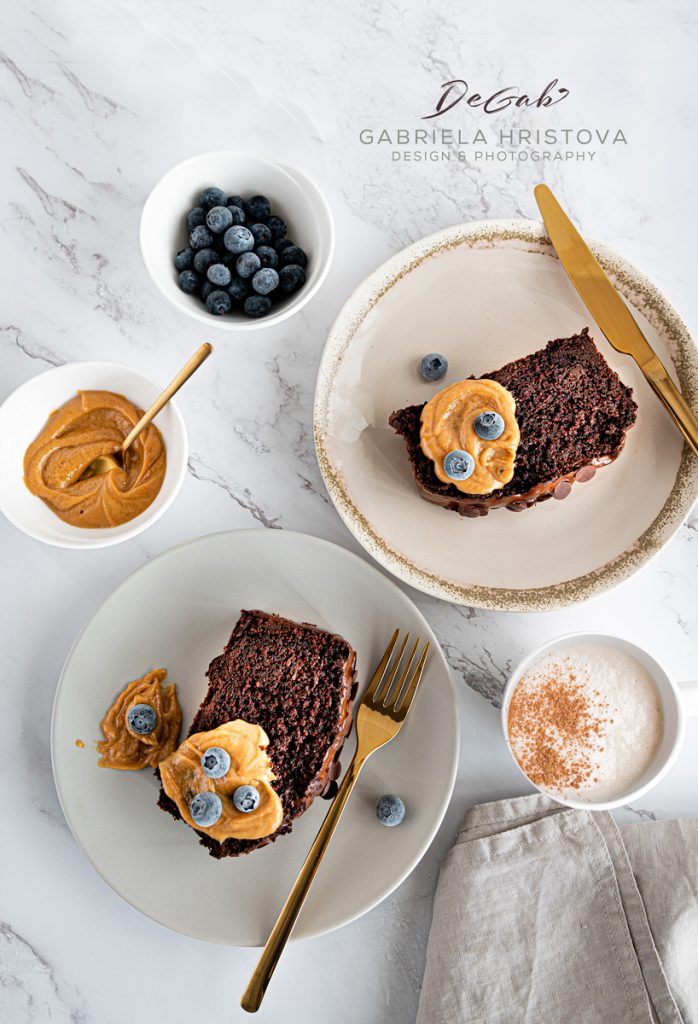 Related posts
За автора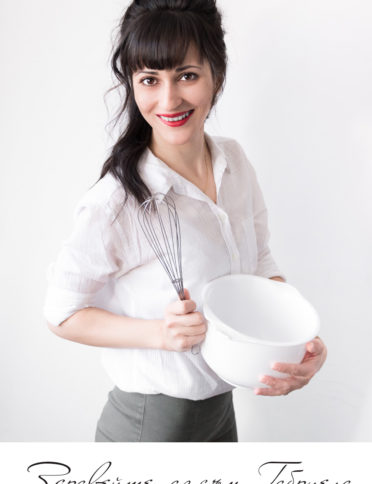 Добре дошли в моето място за кулинарна фотография и рецепти. Радвам се, че сте тук и се надявам да ви бъде интересно!
Габриела Христова - Автор на блога
Learn more