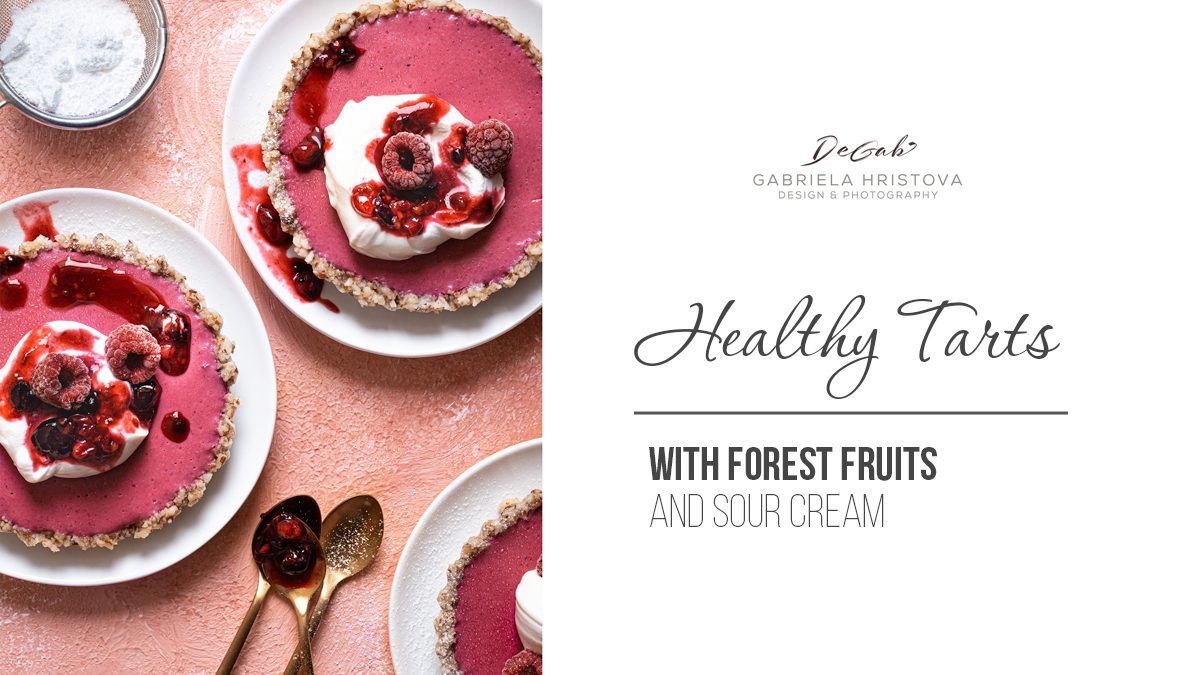 FOREST FRUITS TART
Габриела Христова, 2 years ago
0
2 min

read
2142
I know it is January and forest fruits are not in their season but I usually use frozen forest fruits for this tart. I just wanted to prepare something colorful and I said "yes" to this healthy forest fruits tart.
The base is made of nuts. I used apricot kernels and walnuts but you may use other of your favourite nuts. In addition I used fine oat flakes, coconut chips and for consistency – coconut butter and honey. The dough became soft enough to work with, very delicious and with a coconut taste.
You may try something different with the cream filling if you want. I used frozen fruits mix of raspberries, blackberries and blueberries. You may try preparing it only with blueberries and some citrus fruit. I tried lemon.
For the vegan version of this tart replace the sour cream with vegan yoghurt and the gelatin with maple syrup and agar powder.
And lastly it is your decision either you'll prepare one big tart or a few small ones. I've prepared five small tarts each enough for two people.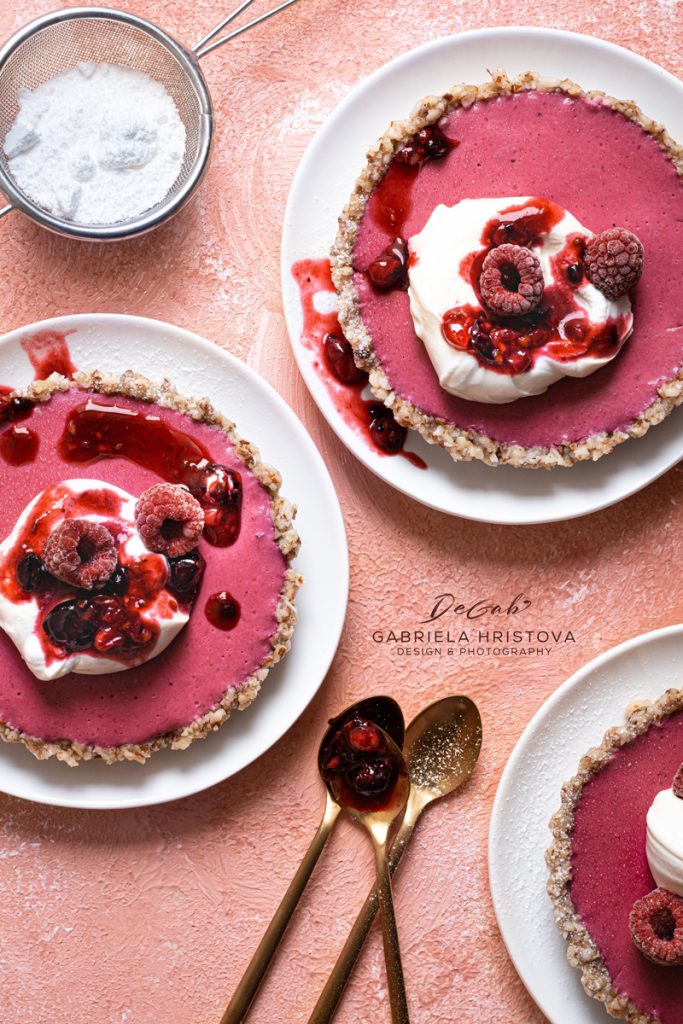 INGREDIENTS FOR FOREST FRUITS TART
Ingredients for the base:
1 tea cup apricot kernel
½ tea cup walnuts
¼ tea cup fine oat flakes
¼ tea cup coconut chips
3 tbsp honey
1/3 tea cup melted coconut butter
Ingredients for the cream filling
1 tea cup water
3 tbsp honey
½ tsp cinnamon
Juice of ½ lemon
2 tea cups frozen forest fruits
1 tea cup sour cream
1 tsp corn starch + 1 tbsp water
1 tsp gelatine + 1 tbsp water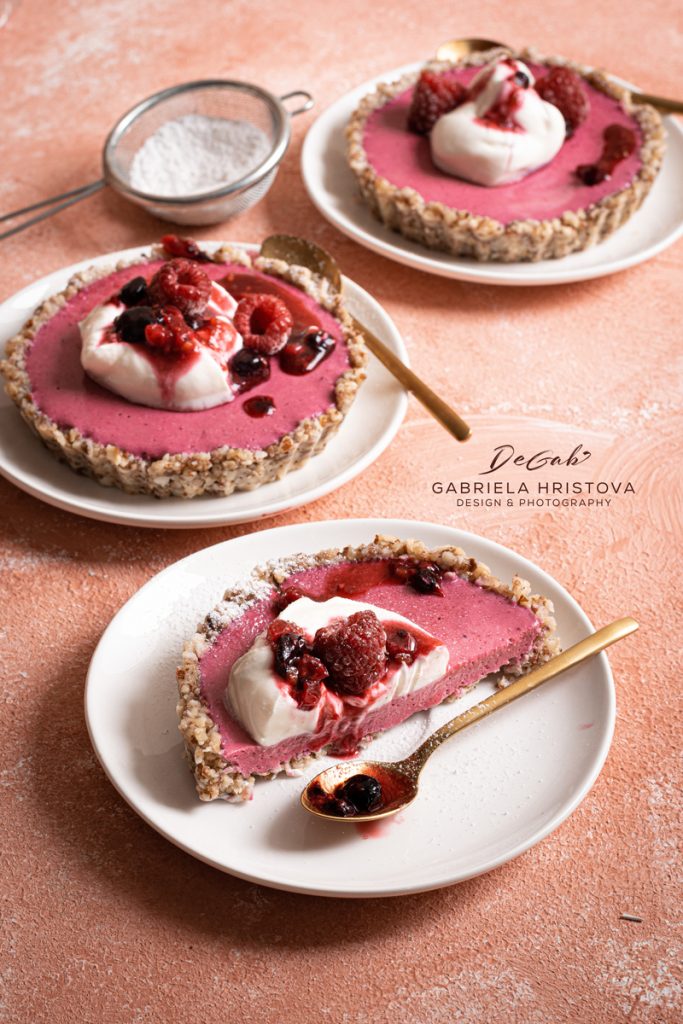 INSTRUCTIONS
Grind the nuts, the oat flakes and the coconut chips in a blender or a chopper.
Add the honey and the coconut butter and pulse again.
Put the mixture in removable bottom tart pan and press it to the bottom and walls. Leave it in the fridge.
Heat up the water with lemon juice and cinnamon
When they boil add the forest fruits and wait 15 minutes for the mixture to reduce.
Cool it for a while and move it to the blender. Add the sour cream and pulse. After that you have to sift it to remove the seeds.
Put the mixture back on the stove and add the corn starch dissolved in cold water.
Boil it for 2 minutes while you whisk continuously and remove it from time to time from the heat.
Put the gelatine in cold water and wait until spongy (about a minute). Then melt it in water bath carefully because it doesn't have to boil up. Add the melted gelatine to the fruit mixture.
Wait for it to cool for a while
Pour the mixture over the base you've prepared beforehand and leave it in the fridge for several hours.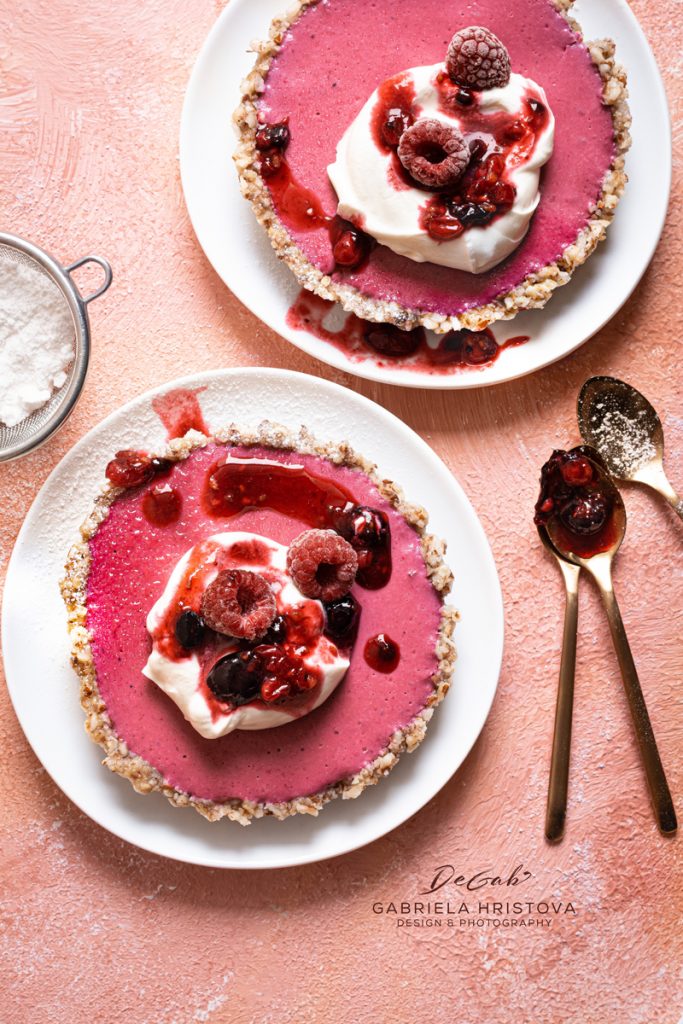 I'd be happy to see your tart photos on Instagram. Don't forget to tag me!
Related posts
За автора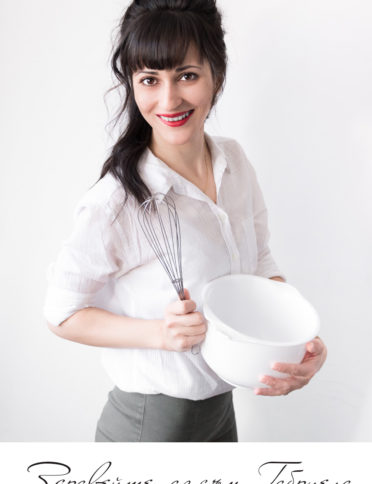 Добре дошли в моето място за кулинарна фотография и рецепти. Радвам се, че сте тук и се надявам да ви бъде интересно!
Габриела Христова - Автор на блога
Learn more