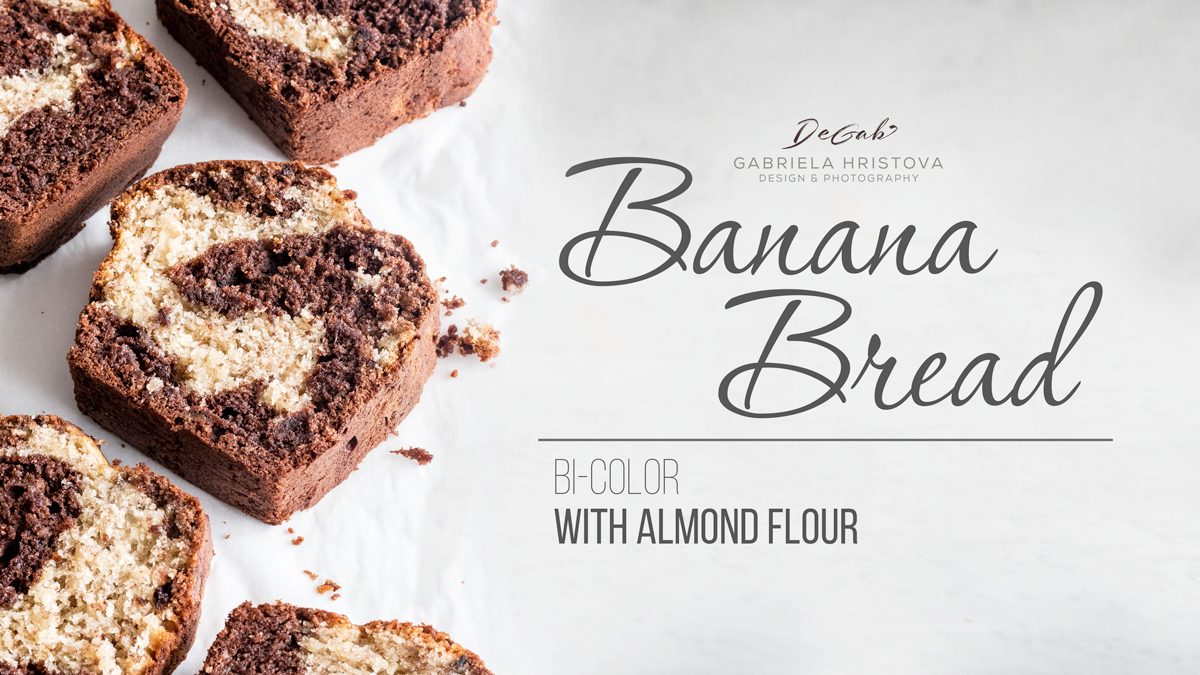 BANANA BREAD
Габриела Христова, 3 years ago
0
2 min

read
3217
What are you doing with the ugly dark bananas which no one wants to eat? I cut and freeze them because there is no other moment when a banana is sweeter. After that I use them for banana bread like this one or for a smoothie.
This banana bread is perfect for breakfast, dessert or for the afternoon coffee. It is so soft, aromatic and tasty that everyone is tempting to have a piece of it. This is a cake which you can experiment with. I would add chocolate chips next time I prepare it. And why not make it entirely chocolate?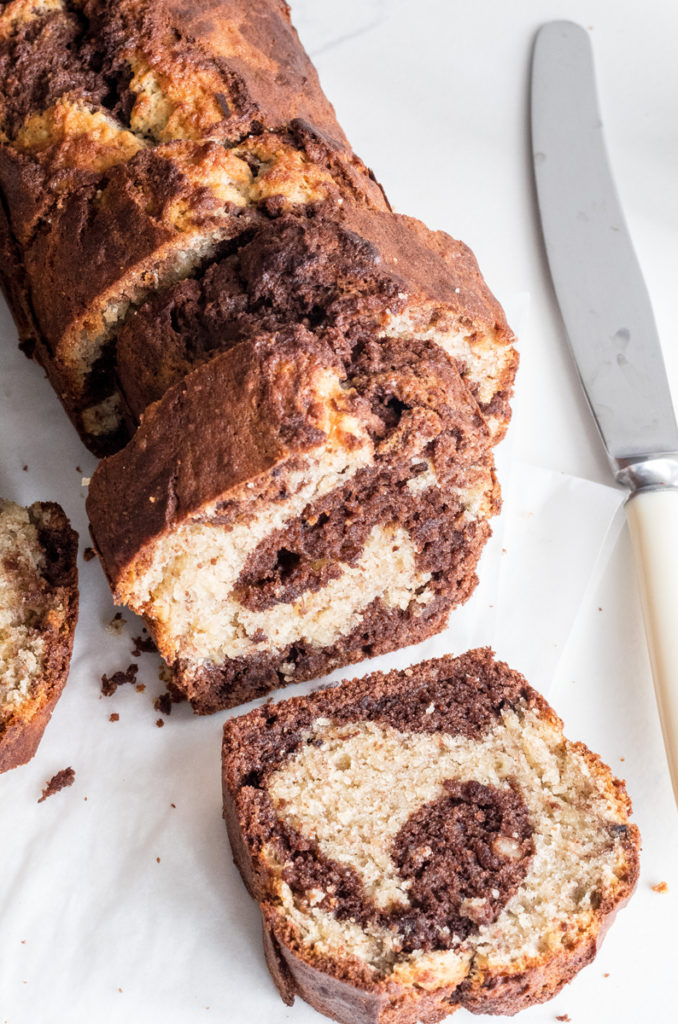 BANANA BREAD INGREDIENTS
3 mashed bananas
140 g dairy butter
160 g brown sugar
60 g yoghurt
2 eggs
1 teaspoon vanilla extract
230 g all purpose flour
50 g almond flour
1 teaspoon baking powder
½ teaspoon baking soda
¼ teaspoon salt
20 g unsweetened cocoa powder
INSTRUCTIONS
Defrost the bananas (if you are using frozen ones). If you use fresh bananas just mash them with a fork.
Beat the butter (at room temperature) with the sugar until it becomes creamy
Add the banana puree, the yoghurt, the eggs and the vanilla extract and mix again.
In another bowl mix the sifted all purpose flour, the almond flour, the baking soda, the baking powder and the salt.
Add the dry ingredients to the banana mix and stir.
Separate the mixture in two and add the cocoa powder to one of the halves
Pour in a cake pan as you alternate both mixtures. You could slightly mix with a spoon to make the bread more colorful.
Bake it in preheated oven at 170° C for about 1hour and 10 min. Test if it is ready with a toothpick. If the toothpick comes out clean then your banana bread is well baked.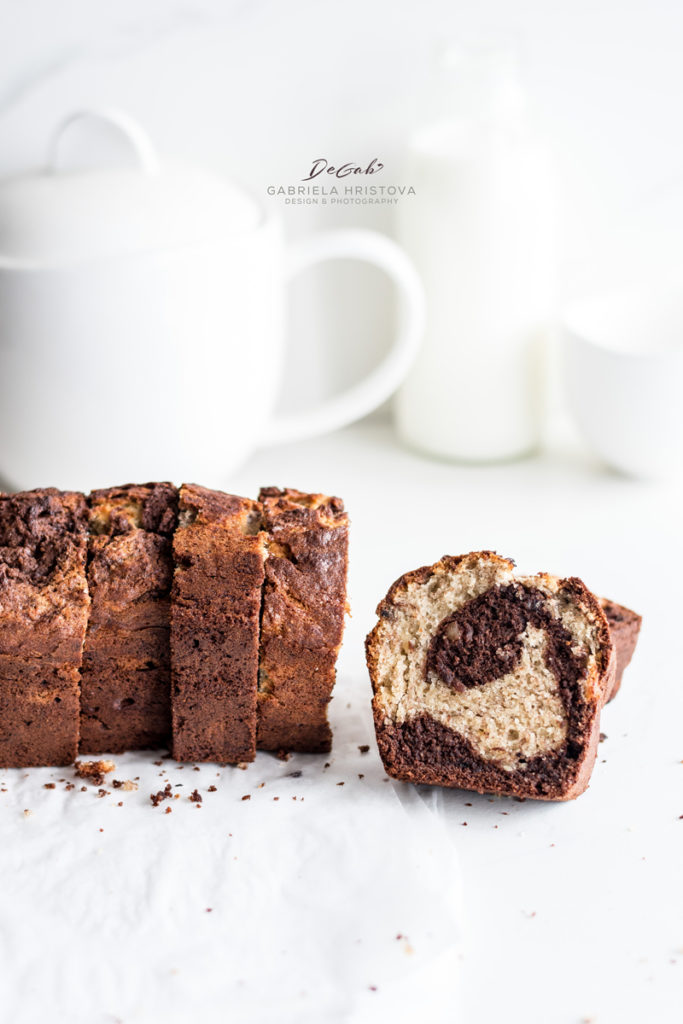 I'd be happy to see your photos of this colorful cake in Instagram. Don't forget to tag me.
Other banana recipes:
Related posts
За автора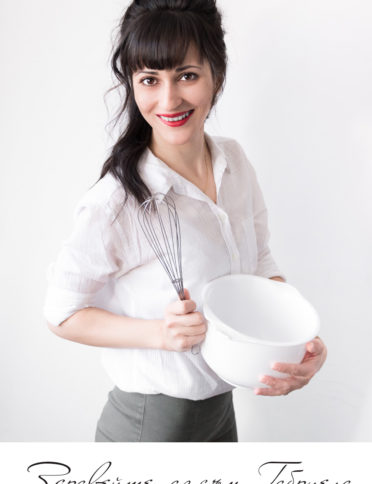 Добре дошли в моето място за кулинарна фотография и рецепти. Радвам се, че сте тук и се надявам да ви бъде интересно!
Габриела Христова - Автор на блога
Learn more